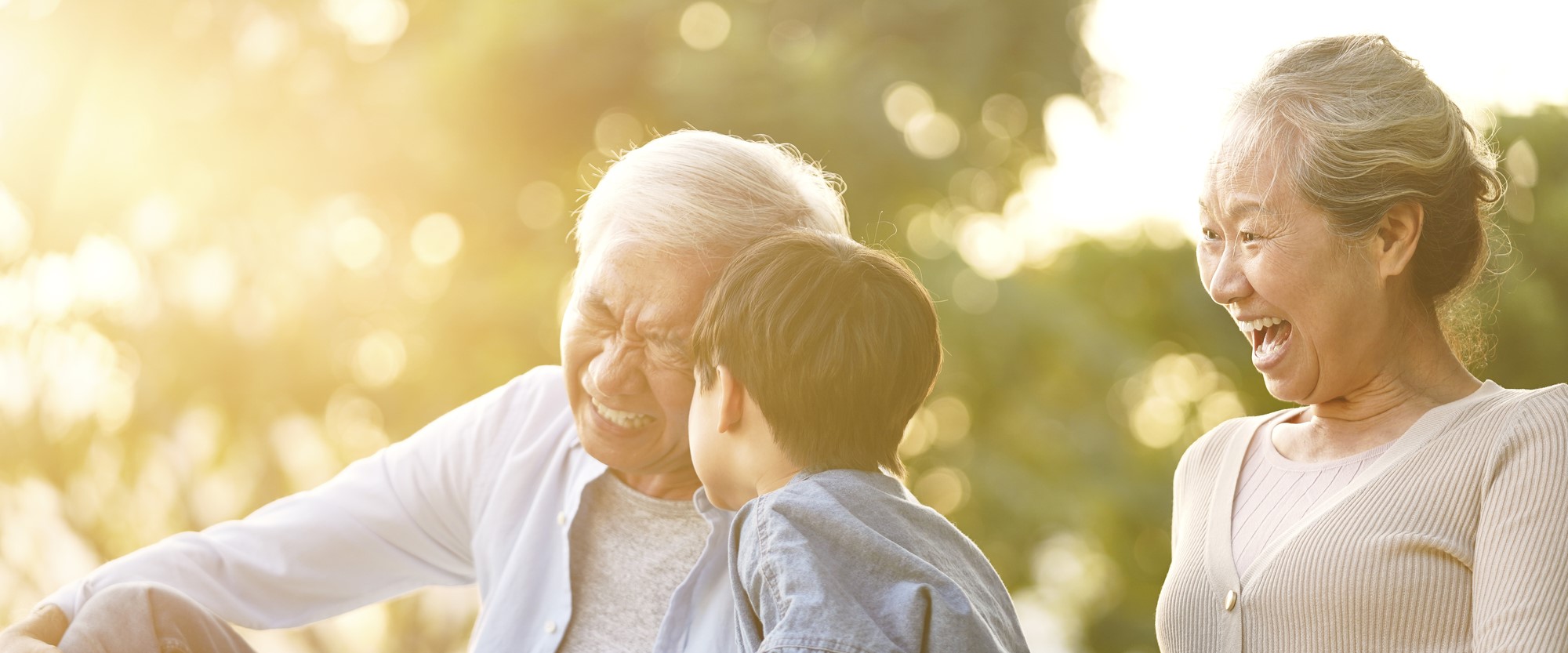 About Us
Connecting people who care with causes that matter.
Who We Are
At the Community Foundation for Northeast Georgia, everything we do centers around one purpose – improving our world through the power of philanthropy.
On a fundamental level, we do that through managing funds held in trust, donated by individuals, organizations and businesses. Most funds are donor-advised funds, similar to savings accounts. These funds are pooled for investment purposes and their income is used to make grants for a wide variety of charitable purposes.
But our goals expand far beyond managing funds. We desire to strengthen the communities we serve in Gwinnett, Northeast Georgia and beyond by providing leadership, addressing community needs and assisting individuals and organizations with their charitable giving.
Our Mission
---
The Community Foundation for Northeast Georgia strengthens the communities we serve by providing leadership, addressing community needs and assisting individuals and organizations with their charitable giving.
Our Vision
---
Improve the world through the power of philanthropy.
Our History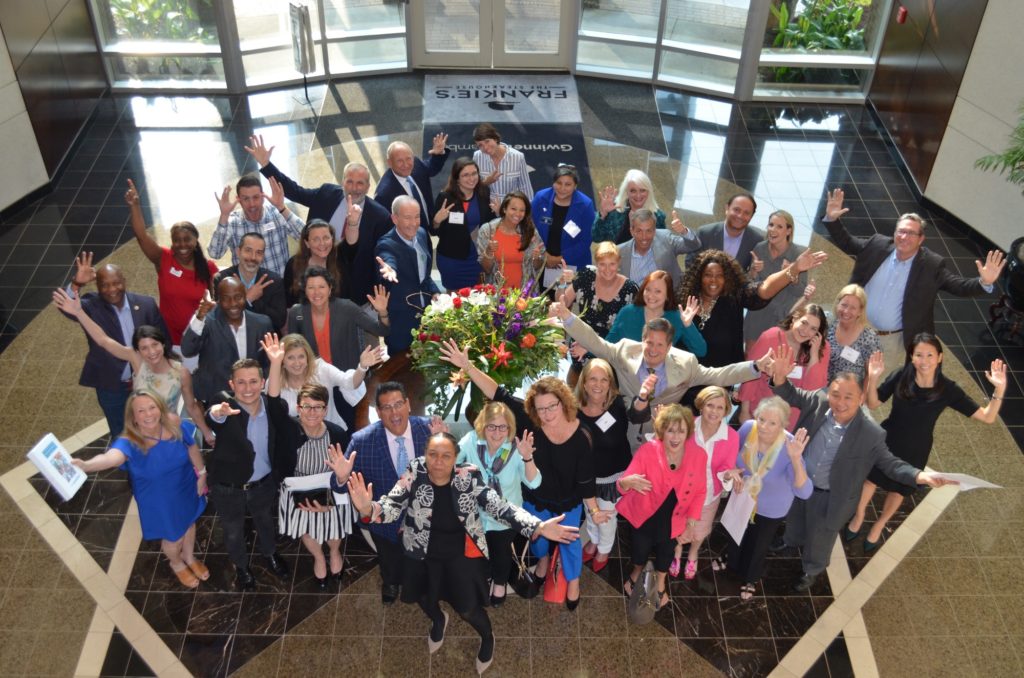 The Community Foundation for Northeast Georgia began operating as the Gwinnett Foundation, Inc. a nonprofit community foundation on March 25, 1985. It was founded by a group of community-minded citizens to receive and disburse charitable funds for an improved quality of life throughout Gwinnett County.
After a capital campaign provided the initial seed money, the Community Foundation received a major boost in 1987, due to the efforts of the late Robert D. Fowler. Under his leadership, he and the other owners of the Gwinnett Daily News generously offered a $1 million challenge grant, which was matched by the community. These funds enabled a significant increase in grant awards and provided a solid base for future asset growth. The board of directors voted to change the name to the Community Foundation for Northeast Georgia in March of 2002.
We are one of the few nonprofits founded in Gwinnett that is still here after 30 years. One of the main reasons for our longevity is the fact that we have always been community based. We know our community's issues intimately and have developed close relationships through the years with the people who can help solve those issues – not just through their finances but also through volunteering, education and leadership skills.
Over the years, the Community Foundation has continued to grow – not only in terms of giving, but also through other areas. Our desire to innovate can be seen through our expanding education efforts and our focus on bringing key organizations and community leaders together to address issues such as early education, food insufficiency and more. We seek to strengthen not only our nonprofits but also our donors and the community at large. This desire has led us to create education partnerships with the Georgia Center of Nonprofits, the Southeast Council on Foundations and the J.W. Fanning Institute at UGA to bring the very best nonprofit educational opportunities to Gwinnett.
To date, the Community Foundation has granted out more than $100 million – impacting the arts, education, faith-based organizations, community service and health care. We can't wait to see what the future holds!
Our Leadership Team
DePriest Waddy
President & CEO
DePriest has a long history of leadership in the nonprofit sector. He has served almost 30 years in leadership roles at various nonprofits and Fortune 500 companies, including the American Hospital Association, Big Brothers Big Sisters of Metro Atlanta, United Way of Greater Atlanta, Jefferson County Committee for Economic Opportunity, and, most recently, Families First.
Prior to joining the Community Foundation in June 2022, DePriest was CEO of Families First, a 131 year-old nonprofit serving at-risk children and families throughout Georgia, the United States and abroad.
DePriest received his bachelors degree in marketing from The University of Alabama and his MBA from Kennesaw State University. He is a Leadership Gwinnett Class of 2015 alumnus, as well as a Leadership Birmingham Class of 2019 alumnus and Leadership Atlanta Class of 2022. He has been named to the Atlanta 500 in 2021 and 2022, Atlanta Magazine's annual list of the area's most powerful leaders. He was also awarded the Georgia Titan 100 in 2022. He and his wife, Carol, have one married daughter and two granddaughters.
DePriest's dream for the Community Foundation: "Continuing to help meet the increasing needs resulting from complex family problems."
dwaddy@cfneg.org • 770.813.3384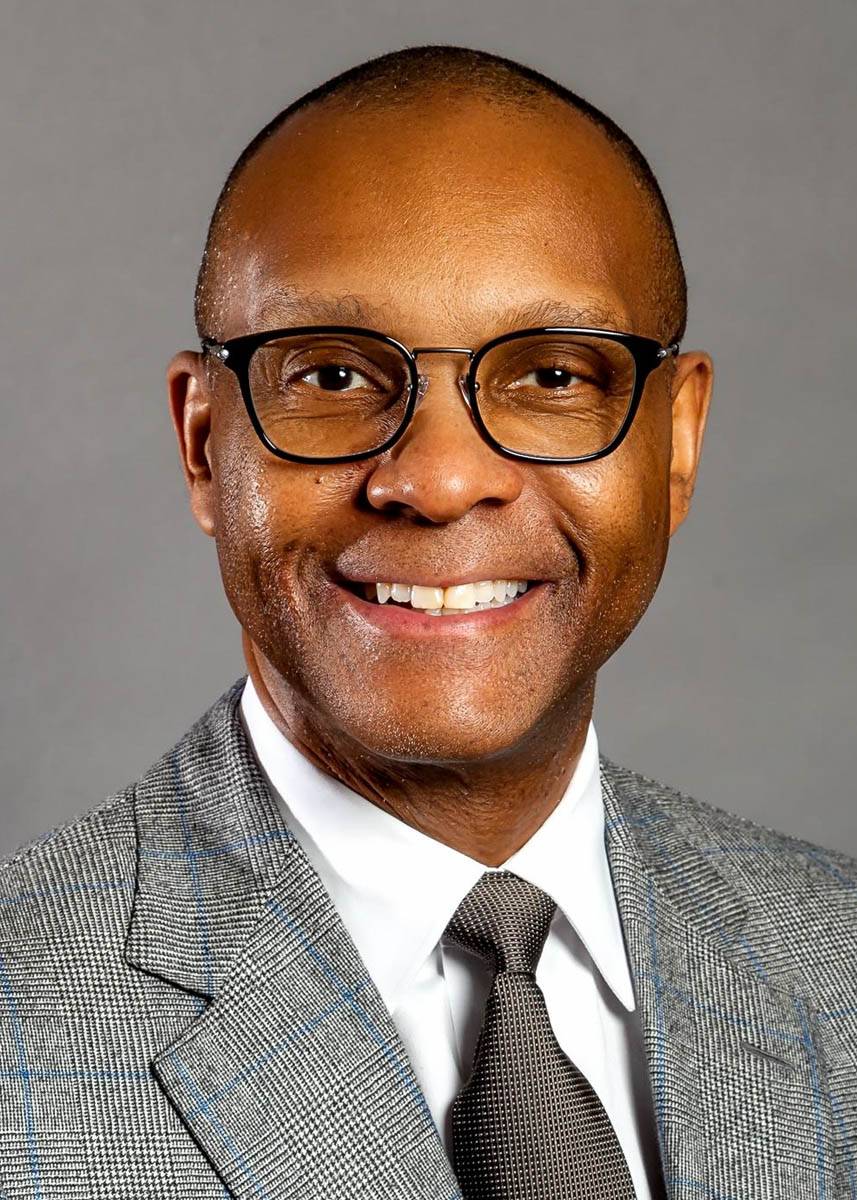 ---
Britt Ramroop
Director of Fundholder Experience
Connecting people who care with causes that matter is at the heart of what Britt, our director of fundholder experience, does every day. Britt works with our current fundholders to help them become even more engaged in the opportunities and the needs of the community. She enjoys helping them develop their own personal philanthropic plan to guide their giving. In addition, she also is helping create a Legacy Society and ensuring that our annual Good2Give Celebration continues to grow and prosper.
Before coming to the Community Foundation, Britt was the director of community outreach at Aurora Theatre, and spent 10 years with Aurora, building relationships and connecting people through the arts.
Britt, a graduate of Pacific Lutheran University in Washington, is originally from Wyoming but has called Gwinnett home since 2007. She lives on a small farm in Loganville with her husband, 8-year-old son and 6-year-old daughter, plus 30-some chickens, 19 goats and two dogs.
bramroop@cfneg.org • 770.353.9760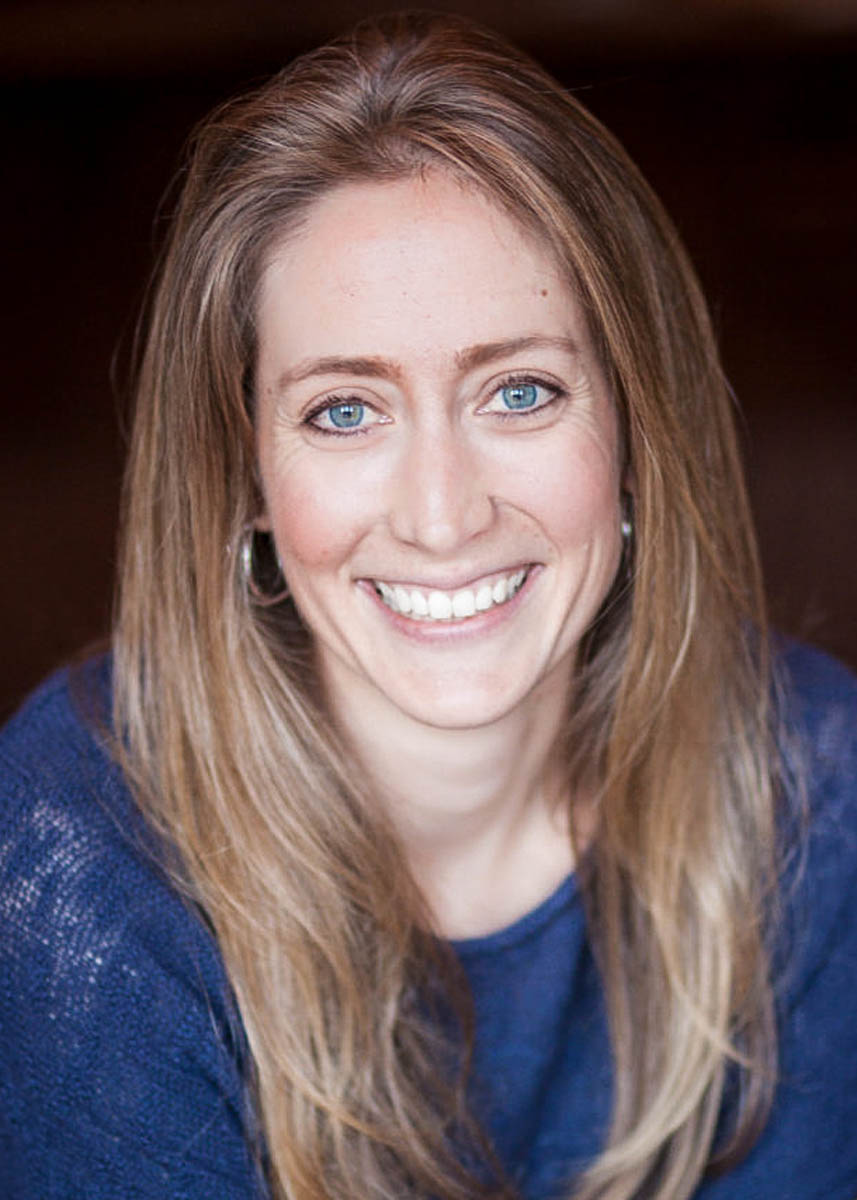 ---
Maria Walden-Sullivan
Director of Development
Caring for her community is at the heart of everything Maria does. She was born in the oldest city in America (St. Augustine) and has been a proud Atlantan for the past 25 years. Maria is passionate about making a difference in her own backyard and inspiring others to do the same.
As our Director of Development, Maria is leading the Community Foundation of Northeast Georgia into a whole new territory. Through her role, we are now able to expand into and impact North Fulton and Forsyth. She has a passion for nonprofits and is highly skilled in donor relations, major gifts, volunteer management, grant writing and capital campaign management.
Maria is a trainer and facilitator for leadership development, strategic planning and capacity building. With almost a decade of experience at the world's most trusted leadership company, Franklin Covey, Maria is certified in over a dozen leadership courses. She has also served as an ad-hoc faculty member for the Georgia Center for Nonprofits since 2019.
mwaldensullivan@cfneg.org • 770.813.3387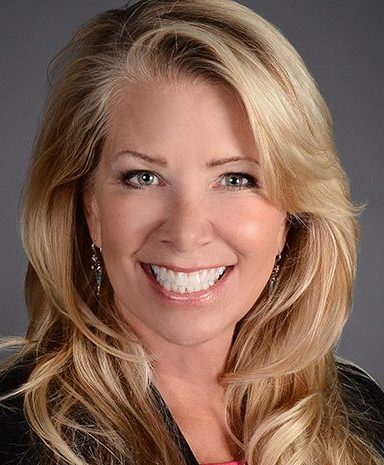 ---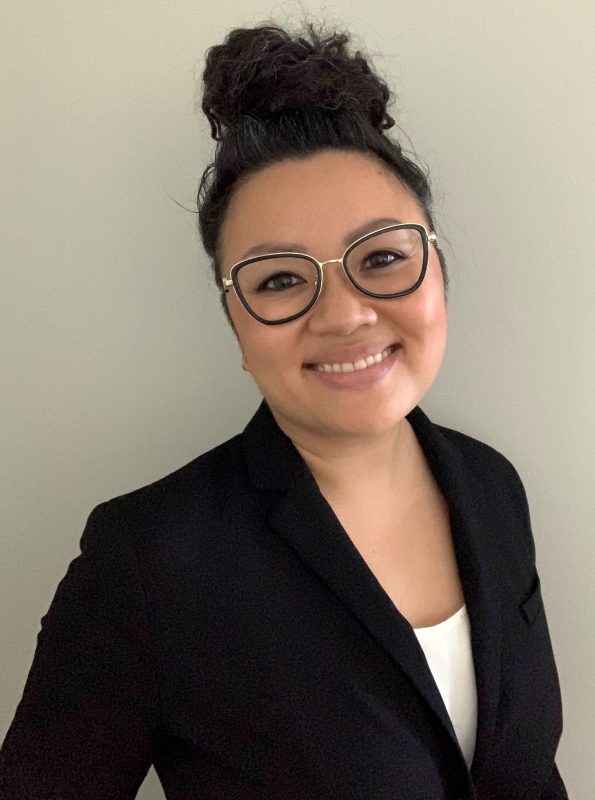 Lynn Nguyen
fundholder experience manager
Lynn Nguyen brings 18 years of experience from companies in the Tech industry, as well as HR and Consulting, and Higher Education. Following her passion for serving the community, she was intentional about taking this step in her career working in nonprofit and excited to make a positive impact in her community.
In her role as Fundholder Experience Manager, she will work closely with fundholders to provide guidance and support in their philanthropic journeys and help them engage with the needs of the community through their giving.
Coming from a large family herself, she understands the challenges families face and wants to make a positive impact in her local communities in Georgia. She was born and raised in Arkansas but now calls Georgia her new home.
Outside of work she enjoys volunteering at her local church to lead and mentor the next generation. She also leads a nature group where she encourages people to enjoy the beauty of the great outdoors.
lnguyen@cfneg.org • 770-813-3383
---
Karyl Kaye Miller
Executive Assistant
With 30 years of administrative experience, Karyl Kaye Miller helps ensure the Community Foundation runs smoothly. She's responsible for all admin/office support as well as coordinating special events and meetings, managing the database, and much more.
A graduate of DeKalb College, Karyl Kaye previously worked for the Council for Quality Growth, as well as other organizations, before coming to the Community Foundation in 2014.
Her favorite part of her job is working to help grow and develop the Community Foundation to reach even further in the region, sustaining communities so that individuals and families can prosper and thrive.
Outside of work, Karyl Kaye loves spending time with her twin daughters Katie and Kristin and her pet Yorkie Chloe. She also enjoys reading, gardening, the great outdoors and is an avid sports fan.
Karyl Kaye's dream for the Community Foundation: "To engage large corporate organizations to partner with the Community Foundation to sustain our community and make it a better place to live, work and play."
kmiller@cfneg.org • 770.813.3387