Learn how to acquire your ideal client
On June 20, don't miss the opportunity to learn effective strategies you can use immediately to focus your practice and get more of the clients you want. Presenter Leah Ryan, from Capital Group, leverages research and best practices to help you precisely define your ideal client persona and equip you to connect with the prospects you really want. Learning to be proactive and selective about acquiring the right clients are the keys to expanding your practice in line with your business goals.
Leah will help you acquire ideal clients in a three-step process:
first, you'll identify your ideal client
then, she will help you differentiate between having a niche and creating a client persona
finally, she will help you create an ideal client persona to help you acquire, work with and retain new and existing clients.
Agenda for Jun 20:
3:30 p.m. gather and 'network
4-5 p.m. Capital Group Presentation
5:15-6 p.m. light refreshments
Where: 1818 Club
6500 Sugarloaf Pkwy, Duluth, GA 30097
Cost: free
Meet the presenter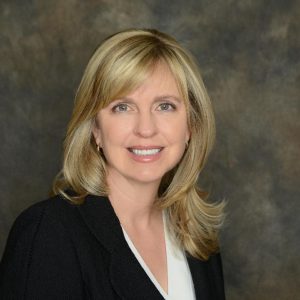 Leah Ryan is an advisor practice management consultant at Capital Group, home of American Funds. She teaches, coaches and provides practice management consulting insights to top financial advisors. She has 31 years of industry experience and has been with Capital Group for two years. Prior to joining Capital, she was responsible for Colorado, New Mexico and Wyoming in her role as an external wholesaler and as a national speaker for AIG. Before that, she served in several roles including as a public speaker at Jackson National. She holds a bachelor's degree in international business from the Terry College of Business at the University of Georgia. She also holds the Chartered Retirement Planning Counselor® designation. Leah is based in Evergreen, Colorado.