Proven Strategies to Increase Grant Funding
On Thursday, February 28, 2019, join Wellspring Nonprofit Resource to learn valuable tips to improve your grant and foundation funding. Each presenter has more than 25 years of grant writing and fundraising experience. They will discuss how to strengthen your nonprofit, finding the right prospects for your organization, setting your outcome objectives and presenting to foundation representatives.
→ Are you Grant Ready?
→ Who will Fund My Organization?
→ Secrets of Success
→ Developing Your Presentation
→ Reporting and Evaluating
Meet the Grant Makers:
Your organization will have the opportunity to have a tabletop conversation with well-respected Foundation representatives. These representatives are being determined and will be announced soon.
Presented by: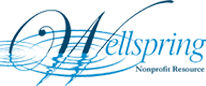 Lorrie Stafford, Senior Consultant
Amy Pauls, Senior Consultant
Caroline Echols, Principal
Matt Frankel, Marketing Director
Elizabeth Hornbuckle, Principal
Thursday, February 28, 2019
Networking: 8:30 a.m.
Workshop: 9:00 a.m. – 12:00 p.m.