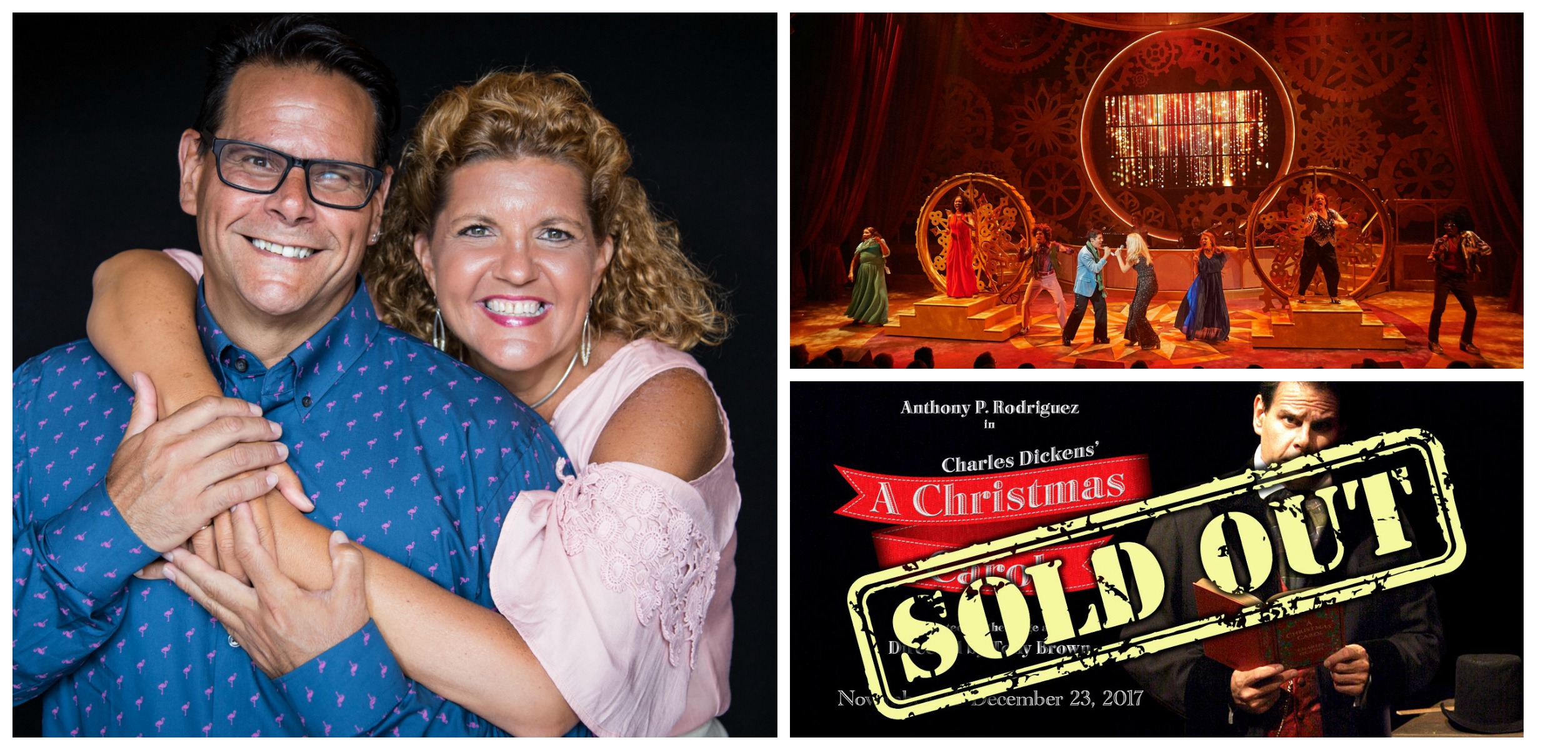 FUNDHOLDER PROFILE
Aurora Theatre
About Aurora Theatre
Aurora Theatre is Gwinnett County's home for professional theatre. However, their reach crosses the boundaries of the county line to serve all of Metro-Atlanta with an audience base of 60% Gwinnett residents and 40% residents from outside the county. Driven by the need to offer a wide variety of entertainment, Aurora Theatre produces
over 800 events each year for over 80,000 visitors.
Aurora Theatre is not only committed to producing great shows through their Mainstage Signature Series and the Harvel Lab Series, but to providing arts access to the myriad of ages, socioeconomic statuses, ethnicities and sexual orientations in our region. Programs such as FREE Play Day, for children from financially disadvantaged families, Teatro Aurora, our Spanish Language programming, Sensory Friendly Performances, for families who have children or adults on the autism spectrum, and our Community Conversations Series are allowing us to more specifically engage with our diverse community on multiple fronts.
Why They Became a Nonprofit Fundholder
Aurora is building a new $26 million arts complex, in conjuction with the City of Lawrenceville. They opened a nonprofit fund with us not only to hold capital campaign funds but also to keep and raise funds for a variety of projects and initiatives.
"We are very familiar with the Community Foundation for Northeast Georgia. Many of our donors are fundholders," Anthony said. "Our board felt the Community Foundation would be the best place to invest our funds while we are raising money.
"Our plan is to not only use the fund for the capital campaign but to also include a strategic focus that would increase our donor advised fund. We want to use our fund to provide scholarships for students who could otherwise not afford camps or classes. We need fund development for new work, for educational theatre, for bilingual programming and for community outreach. We feel the Community Foundation is a great place to keep and raise funds for a variety of projects and initiatives."
Community Impact
Aurora Theatre unites our region and provides opportunities that would not otherwise be available. Aurora is strongly established as a welcoming place for all people and has a proven track record of developing programming for non-traditional theatre patrons. Aurora Theatre enhances the quality of life, much appreciated by
local businesses and sponsors; which translates into inherent and earned value as an organization committed to engaging, aiding, and changing our community.
Connect!
To learn more about supporting Aurora contact:
boxoffice@auroratheatre.com
678-226-6222
www.auroratheatre.com

Ready to give?