Bringing New Life to Honored Grounds
It's withstood 150 years of change.
Nestled behind the town green, Duluth's Church Cemetery has evolved over the years into a cherished historic landmark — thanks to a dedicated group of volunteers.
Known as "Friends of the Cemetery," they've banded together to ensure the cemetery is preserved.
Kathryn Parsons Willis, a Duluth icon and longtime fundholder at the Community Foundation, has been an integral part of the cemetery's preservation efforts as one of the "friends".
"The cemetery's been a part of my life, for all of my life," said Kathryn Willis. "It really has evolved into a beautiful little park. We've spent so much time and effort renovating it. For over 40 years we've been working on the cemetery to preserve and maintain it."
Singleton Howell, son of Duluth's founder, donated the original land for the cemetery in 1871. Today, the cemetery consists of the original land donated by the Howells to the Methodist church, plus additional lots from Duluth's historic Baptist church — the only churches in Duluth for many years. Together, these properties have become a distinguished landmark, acting as the resting place for many of the city's foundational leaders and providing a connecting point for the community of Duluth.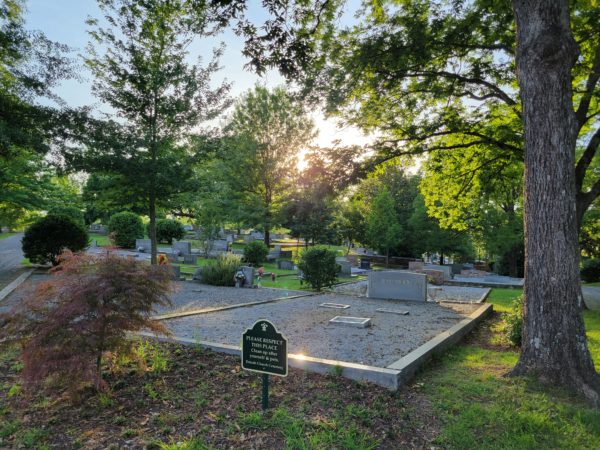 But maintaining a cemetery isn't easy. It takes dedicated workers and funds. For the Duluth Church Cemetery, all upkeep is led by the church cemetery committee – the "friends" – with some funding by the two churches as well as donations.
"I handled an account started about 50 years ago with a $500 donation from a Duluth Methodist church member, Dolet Allen," Willis said. "As the funds grew the church's finance director suggested we move it somewhere else, so that it would stay separate and not get mixed in with church funds.
"We then moved the fund to the Community Foundation for Northeast Georgia, still to be used strictly for the upkeep of the Old Methodist Cemetery. We have formerly done much to improve the Methodist cemetery through this fund, such as repairing and straightening dozens of tombstones and much more.
"To help with the upkeep, we have two community work days a year, spring and fall, at the cemetery, and have had great success with this. We often have 30 or 40 people volunteer. Almost every shrub or tree you see in the cemetery now (except large, old trees) were planted on these work days through the years.
"We have a very active cemetery committee and my daughter Kay Montgomery is taking my place as the lead person from our church. Annette and Charles Summerour are the lead Baptist representatives. Actually, these three have all been working with the cemetery for many years, and love it as much as I do. I had always worried about what would happen to the cemetery when I die, but know now with the wonderful, involved group of volunteers we have that it will be in better, much younger, hands."
In 2021, the Duluth Church Cemetery became a registered 501(c)(3) and the Friends decided to combine the original Dolet Allen fund with the community cemetery fund, also a Community Foundation fund.
"The cemetery committees of both churches now are combined and organized. Together we have raised more money than we ever have before through cemetery gather events and more. Due to this, we are actually spending more on the cemetery than ever before, and it certainly looks better now," Willis said.
"For posterity, the fund at the Community Foundation will be used only for the upkeep and improvement of the joint Duluth Church Cemetery. This combined cemetery space will be looked after, preserved and beautified for the use and enjoyment of Duluth citizens for many years to come!
"It's become a place for people to walk their dogs and spend time. I've had people that have seen us on our workdays and asked us how they can give back to the park. I always get excited because that's easy! I tell them about our clean up days and donations. We've gotten a lot of people that way. I think the cemetery is something we are all really proud of."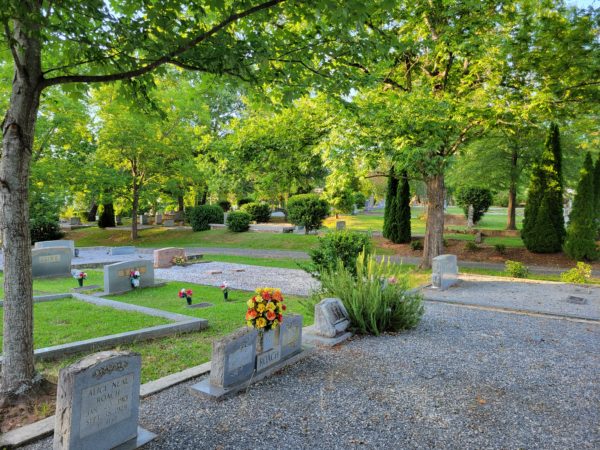 For the Friends, becoming a fundholder at the Community Foundation has provided many benefits.
"Having that money invested in the Community Foundation means that fund grows. It gets put in the stock market, and that gives us more in return. We've accumulated a lot through the years," said Willis "Keeping our funds at the Community Foundation makes it simple for us. The Community Foundation is wonderful and makes it so easy for us to preserve the cemetery and its history.
"It gives us good peace of mind, as we know that our money is going to be taken care of. It is wonderful. I've had an [personal] account there for over 20 years and I've never had a reason to not just absolutely love them."
Want to know how you can become a fundholder at the Community Foundation? Contact DePriest Waddy at dwaddy@cfneg.org. To learn more about the Duluth Church Cemetery, visit duluthchurchcemetery.org.