Changing the World One Child at a Time
Photo: Kares 4 Kids donated 1,360 books to 22 libraries in Dekalb County in January 2019
It was March of 1990. Fundholders Bryan and Marci Fair had graduated college and moved from Arizona to Georgia just two years before, after researching the entire country and choosing Atlanta as the place to build their careers and raise a family. But Marci also had something else on her mind.
"I knew right out of college  I wanted to build a charity," Marci said. "So that March I actually reserved a charity name with the Georgia Secretary of State."
"My desire to start this came from growing up with tremendous love," Marci said. " I can't imagine being a child without that, and I feel that if more children knew they were loved, cared for and had hope, the world would be a better place."
That was the start of Kares 4 Kids, a nonprofit helping at-risk children at all levels through providing food, clothing, books, school supplies, holiday gifts for teens, comfort, safety, support systems, and much more.  
Fifteen years passed before Kares 4 Kids actually became a reality. In the meantime, Bryan and Marci were building their careers and their family. They helped start Keller Williams Realty in Georgia, opening their first office in Sugarloaf (becoming Keller Williams Realty Atlanta Partners), as well as growing their family to four children. It turned out that Keller Williams and the Fair's heart for others were a great match.
"The people in Keller Williams Atlanta Partners have big hearts and really care about giving back to their communities," Marci said.
By the time Marci officially founded Kares 4 Kids in February of 2005, she had a strong support system behind her.
"Our first year we helped 697 children and we were really happy about that! But our people just kept wanting to do more," she said. "Our first mission was to help 10,000 children, which took us seven years to learn how to do. And then we set another equally intimidating mission in 2016 to  help 100,000 kids by end of 2021, and we met that in 2018, three years early."
"Was it a terrifying goal [each time]? Honestly, yes, because we had no idea how to do it. We just keep learning and growing. We are delighted about our results, and it's really because of the efforts and generosity of the amazing people who we work with. We are surrounded by so many incredible people who want to help children in need."
And Kares 4 Kids new goal? Help 1 MILLION children!
"It's scary to say something like that publicly but what's amazing is when I said let's help 10,000 children, I had no idea how that would happen. And the same with our 100,000 children goal," Marci said. "Now we help thousands of children every year, and everyone who is involved is wholeheartedly behind what we're doing."
Out of that journey came a desire to start a family foundation. So when Bryan and Marci began considering how to make that happen, they turned to the Community Foundation. In 2018 they created their family foundation through the Community Foundation.
"Their professionalism, how easy it is to work with them, the way they manage the funds – they have been great to work with," Marci said. "I also feel that Randy Redner, the president and CEO, has done deep research and knows where the needs are in our communities and who the leaders are to help get those needs met. The Community Foundation is very active in development and I appreciate being on the cutting edge and being able to get advice when needed."
To date, Kares 4 Kids has helped 129,675+ children, over 304 charities and over 71 public schools.
"And we're finding new charities all the time! "Marci said. "100 percent of our donations go to children as Bryan and I personally fund all administrative costs."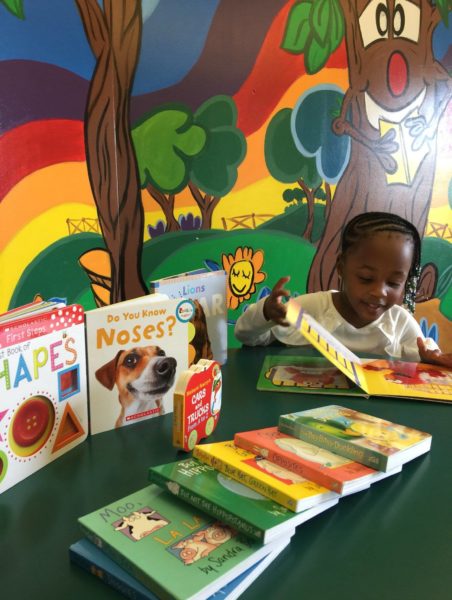 The Fairs have also gotten their Keller Williams agents involved in multiple ways beyond just writing checks.
"I want our agents to be involved in donating – to see it, feel it, touch it because we know when they do they want to keep doing it. When we donate teddy bears, they put the ribbon on the bears and write notes to children on tags that we put on the bears. When we donate books, we put special labels inside the books that have encouragement for the children. Our agents also write notes to the kids encouraging them to read and develop themselves and grow. When we shop for the kids in the fall, our agents come to the shopping event and shop with the charities," Marci said.
"And most importantly, we're teaching the next generation to give back by getting our children involved. When we donate book bags in the summer, our agents are encouraged to bring their children, their grandchildren, their nieces, their nephews, etc. They come and we stuff  book bags full of school supplies and then they can be a part of delivering them to the school counselors, to the churches, to the children's charities, homeless shelters, etc, wherever they all decide they're going to donate and they get to be a part of that."
The Fairs, who had no idea where their journey would take them when they picked Georgia as their home years ago, have intentionally impacted thousands of children, their families and their communities through their desire to give back.
"It's been a remarkable journey so far, and we're just getting started," Marci said.
To discover more about Kares 4 Kids and how you can help them reach their goal of 1 million children served, visit www.kares4kids.com.