Rainbow Village Awarded $15,000 Grant From Jackson EMC Foundation
Thanks to this grant from the Jackson EMC Foundation, the nonprofit can continue to provide child care for children of Rainbow Village residents, graduates of the Rainbow Village program and the surrounding community.
---
Eagle Ranch also received a grant from the Jackson EMC Foundation, which will help support their equine program!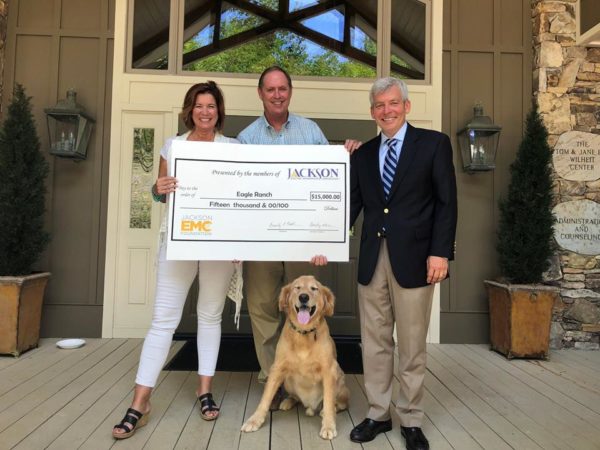 ---
Show for Lauri Stallings, 2017 winner of Hudgens Prize, opens Aug. 11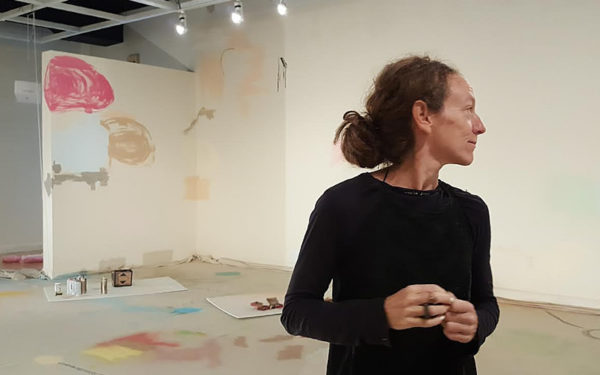 Hudgens Center for Art and Learning will present the solo exhibition for 2017 Hudgens Prize Recipient Lauri Stallings. The exhibition runs from August 11 at 2 p.m. through October 20 and will be on display in the Fowler Gallery and Kistner Atrium of the Hudgens Center.
---
Gwinnett Coalition Now Accepting Applications for 2018 Great Days of Service Projects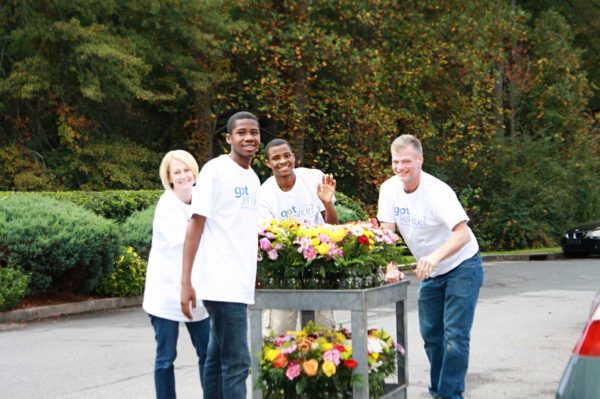 The Gwinnett Coalition for Health & Human Services is actively receiving project requests from non profits for this year's Great Days of Service. Non profits identify projects they need done and the Coalition will connect them with willing volunteers to help make it happen. The 2018 Great Days of Service projects will take place Friday, October 19th and Saturday, October 20th. An easy online application can be found here.
Projects submissions will be accepted through Friday, August 24th. This is a great way for non profits to connect to new volunteers and donors while getting some much-needed support that helps forward their mission. If Community Foundation partners are interested in volunteering, they can pre-register here.
---
Have you heard about the NEW Moxie Awards? The Moxie Awards recognize women who are making it happen. Designations enhance visibility for stellar individuals and organizations alike. Nominate a deserving woman now!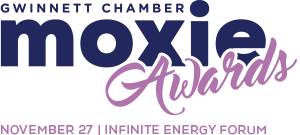 November 27 | 10 a.m. – 1 p.m. | Infinite Energy Forum
---
New school, language program highlight first day of school for GCPS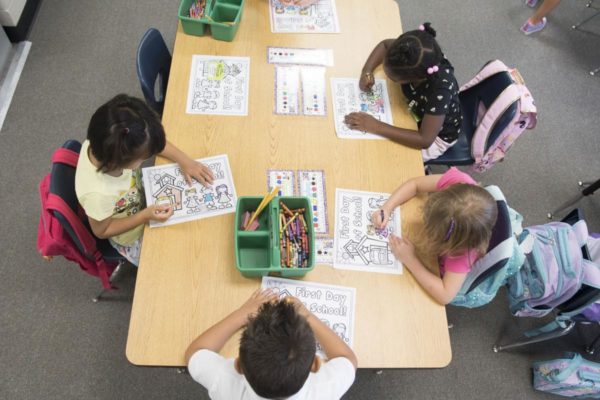 Level Creek Elementary School in Suwanee unveiled its new Dual Language Immersion program, or DLI for short. The program takes two classes of kindergarten students and immerses them in learning English and Spanish.
In addition to the new program, GCPS opened the district's first theme school. Paul Duke STEM High School, located in off Peachtree Industrial Blvd, welcomed students to its $37 million facility.
---
Aurora Theatre announces new director of education
Greta Zandstra, who was named Director of Education, will oversee the theater's education department while helping to guide growth into the facility's planned campus expansion that is set to open in 2020.
---
Upcoming Events!
---
Have a great weekend and don't forget to buy your tickets for our Good2Give Celebration NEXT SATURDAY!