Duluth's 36th annual Fall Festival boasts large crowds, though retains small-town feel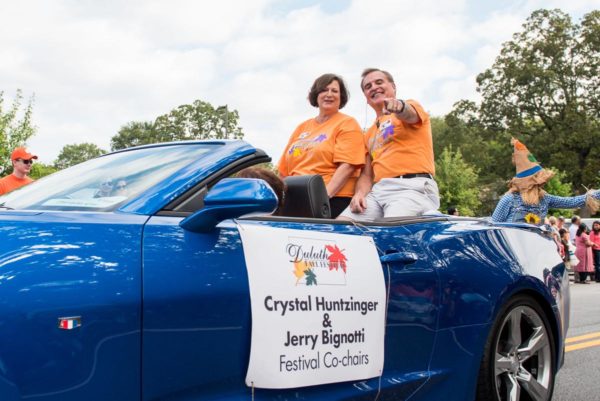 So much fun at this past weekend's Duluth Fall Festival, founded by our very own Kathryn Willis and featuring honorary Grand Marshall Barbara Howard!
Though tens of thousands of people turned out for Duluth's 36th annual Fall Festival on Saturday — festival co-chair Crystal Huntzinger estimated at least 80,000, though likely more, would attend between Saturday and Sunday — the festival hasn't lost its small-town feel, a number of attendees said.
"We've been in Duluth since 1965," said Margie Bethune, matriarch of the Bethune family. "This (festival) is a tradition; we have three generations here. We come every year because it's a feeling of home — it's just about the feeling of being home."
---
Duluth-based financial company recognized for contributions to American Cancer Society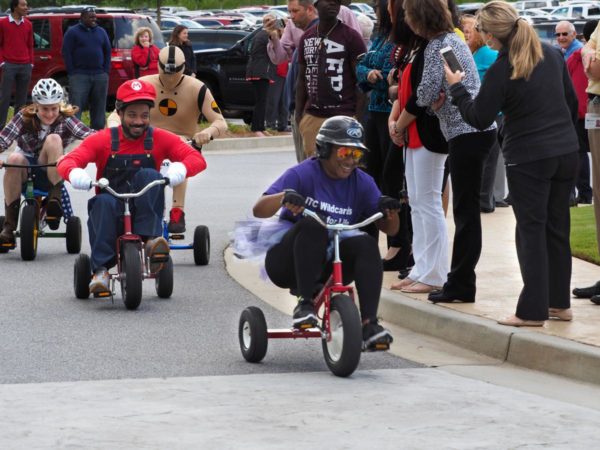 Financial services company Primerica was named a National Team of Excellence in 2017 and 2018 for contributing more than $500,000 to the American Cancer Society through Relay, a news release said.
The company's contributions were highlighted in conjunction with Relay For Life of Gwinnett County's recognition as the No. 1 income-generating Relay event for the ACS, which raised $1,500,537 in 2017 $1,520,744 this year.
---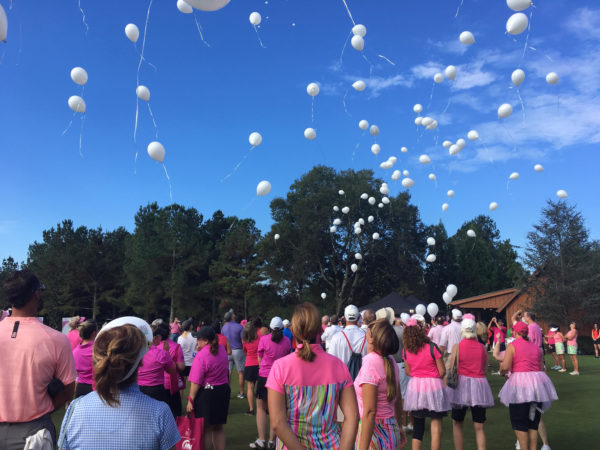 Every year since it was founded, our President and CEO Randy Redner has been a caddie at the American Cancer Society Pink Ribbon Golf Tournament. It is the largest women's event hosted by ACS and has raised over $2 million for the fight against cancer. This week they set another record, raising over $367,000 and still counting! Congratulations to the amazing Pink Ribbon Committee and Crystal Mantooth and her staff.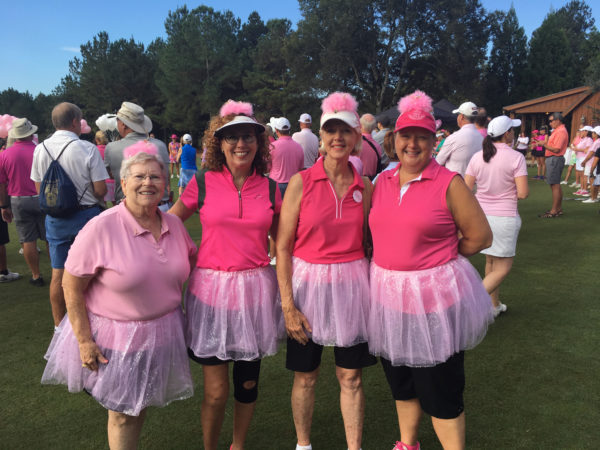 ---
Hi-Hope is hiring a chief development officer!
With a rich history spanning nearly 60 years, Hi-Hope Service Center is a Lawrenceville-based nonprofit organization that supports individuals with disabilities and their families to live rich, full, active lives. Hi-Hope is dedicated to enhancing the capacity of individuals with disabilities to live, work, and participate as active members of their communities.
Reporting to the Chief Executive Officer, the Chief Development Officer will be responsible for developing and annually updating a strategic, written Development Plan and implementing the plan with assistance from the CEO, Board of Directors and Hi-Hope staff. The plan will include budgetary and strategic goals designed to provide resources to support the organization as it pursues its mission. The Director of Development will direct activities related to development, communications, community outreach, annual gifts, grants, planned giving and special events.
---
Paul Duke STEM celebrates official dedication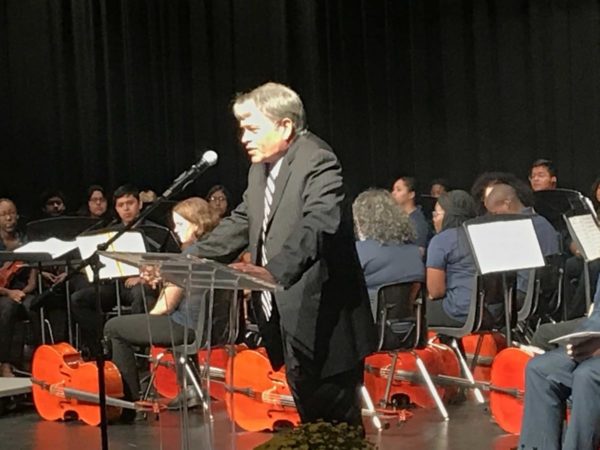 Paul Duke STEM, located in Norcross, is not only unique in its curriculum and focus on science, technology, engineering and mathematics but also who it is named after. Paul Duke passed away in 2009, but his impact is still felt today in the development of Peachtree Corners and Norcross. A Georgia Tech graduate, Duke is known as the "Father of Peachtree Corners," for his development on Technology Park.
---
Upcoming Events
---
Have a great weekend and see you next Friday with more good news!