Annandale Village Adds New Fitness Facility
While health and wellness have always been a priority at Annandale, the addition of their new fitness facility provides new opportunities for their Villagers at all ability levels to improve their health. The new fitness facility was the dream of Hope and Scott Blackstock, the benefactors and visionaries who made the dream a reality.
"Scott and I are big believers in the power of movement to bring joy into the lives of those with special needs. A helpful side effect is that it also greatly improves their physical health, and consequently their mental and spiritual health. Our vision was to have a fitness facility that was truly inclusive to all levels of ability. The Annandale center was designed especially with the residents of the D.Scott Hudgens Skilled Nursing facility in mind. If it can be utilized – under supervision – by our least-abled on campus, then it will be a success. Many states, especially on the west coast, are embracing the idea that nursing home residents should enjoy gentle exercise as part of their daily program. Everyone takes pride in their physical accomplishments…especially our Villagers for whom the gains are very hard won." ~Hope Blackstock
Want to see what's happening at Annandale in person? Sign up for next Tuesday's behind-the-scenes tour!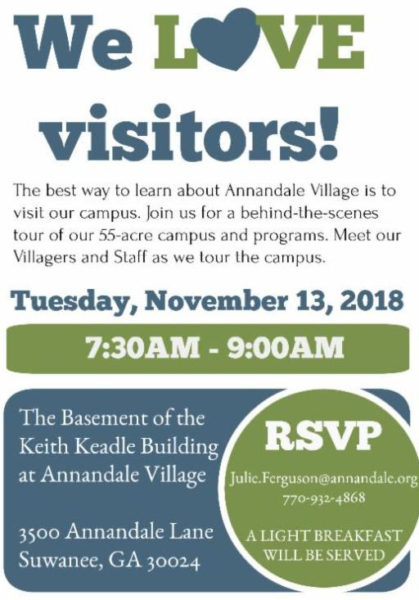 ---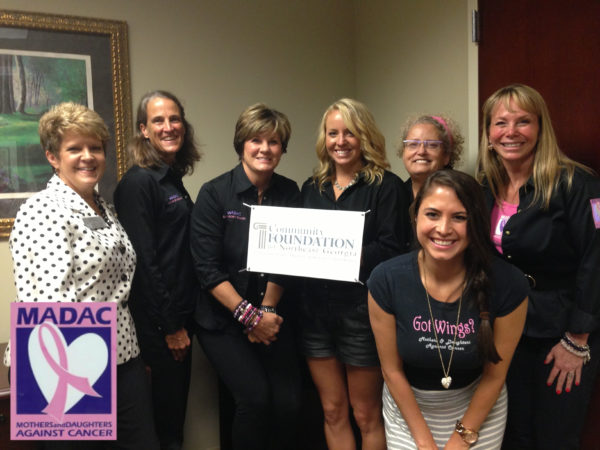 MADAC's grant cycle closes November 16, so apply now!
---

Know a new development professional who would like to work with an experienced mentor, for FREE? Or know an experienced development professional who would like to become a mentor? The Diversity Fellows Program, part of the Association of Fundraising Professionals, is currently seeking participants and mentors. If you know of anyone who would be good for the program, have them apply via the link below.
---
Get a Tax Credit AND Help Eagle Ranch!
As a taxpayer in the state of Georgia, did you know you have the ability to impact the boys and girls at Eagle Ranch through the Georgia Education Expense Tax Credit program? Since 2008, it has allowed individual, limited liability and corporate taxpayers in the state of Georgia to prepay and redirect a portion of their annual Georgia tax obligation to an independent school of their choice, such as Eagle Ranch. Don't miss out on this amazing opportunity to give to Eagle Ranch through your state tax dollars. December 30th is the last day to reserve your spot – sign up now!
---
Good Samaritan Breaking Records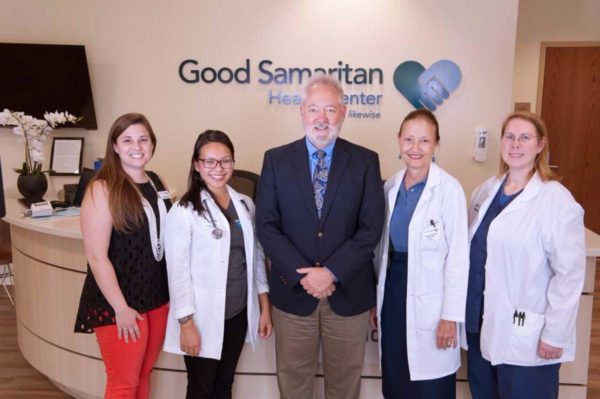 Last year, Good Sam Gwinnett served 25,962 people. At the end of October of this year, they had already surpassed their previous record by more than 1,600 visits to their clinics! With eight weeks remaining in their year, they will surely near the 33,000 customer milestone.
---
Discounted Christmas Canteen tickets

Gwinnett's longest-running theatrical holiday tradition, Christmas Canteen 2018 returns for a 23rd smash year, starting November 15! This stunning musical revue makes The Most Wonderful Time of the Year, even more wonderful. Brimming with songs, comic sketches, trips down memory lane and a sprinkle of Christmas magic, it's the holiday show with something for everyone.
For a limited time, use promo code HOLLY to get $10 off tickets for performances before 11/25.
---
ARC Breakfast
Randy and our new Director of Fundholder Experience Britt Ramroop attended last week's ARC State of the Region breakfast where many good and challenging things were shared. They also saw our friend Chief Ayers and friend and fundholder Ron Garrard.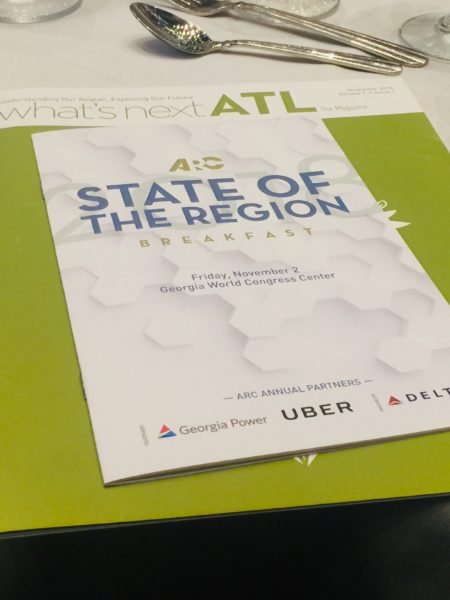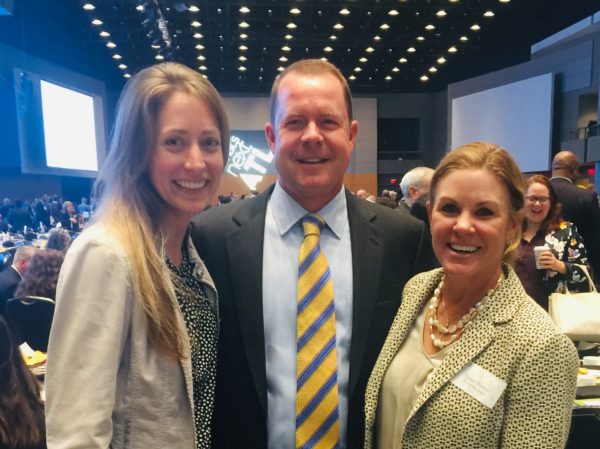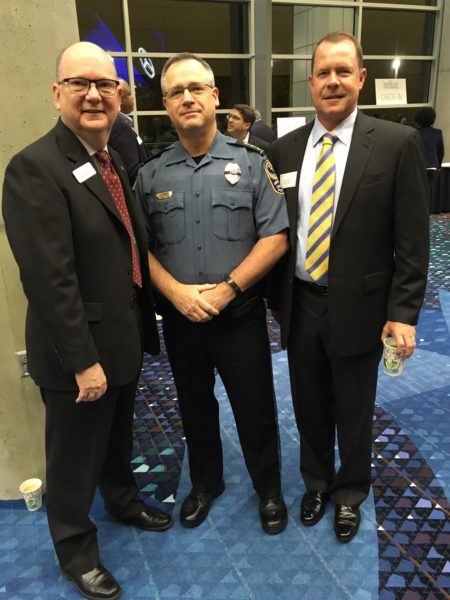 ---
Hudgens Photo Contest!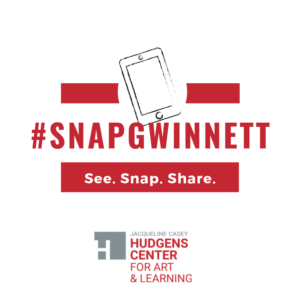 Do you live in Gwinnett, work in Gwinnett or just visit Gwinnett? Then you could be featured in The Hudgens' gallery! The Hudgens is looking for photos of ordinary things in Gwi
nnett seen in unusual ways. Just tag any photos you take around Gwinnett with

#

snapgwinnett

and they'll select their favorites to print and display in the Andrews Gallery. Show The Hudgens how you see Gwinnett , and then visit The Hudgens to see if your pics made the wall.
---
Lawrenceville business sets goal to pay off all elementary school lunch balances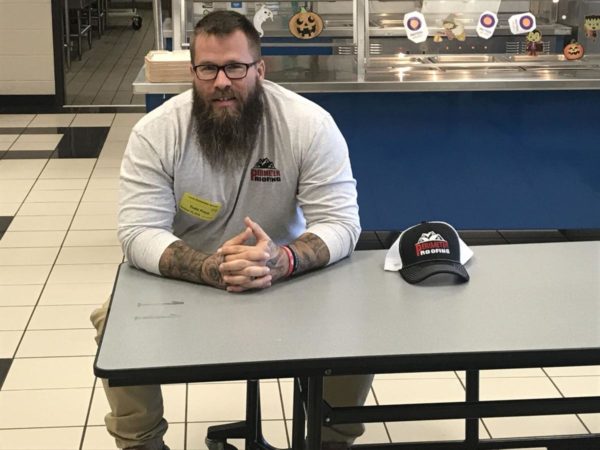 Perimeter Roofing CEO Todd Price and his employees believe that no child should go hungry, especially during lunch at school.
"We all have kids," Price said. "We'd sell everything we have to make sure they don't go hungry."
To help ensure that, Perimeter Roofing recently embarked on a statewide elementary school campaign to pay off childrens' school lunch balances, which is gaining attention online through the hashtag #schoollunchchallege.
---
Parkview High's Heidi Campbell named GCPS Teacher of the Year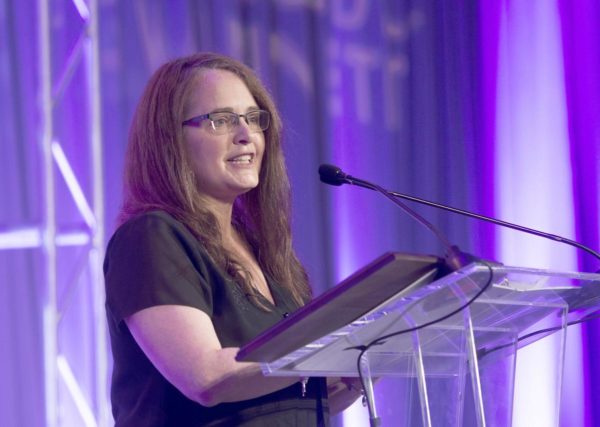 On Thursday night during the annual Gwinnett County Teacher of the Year banquet, Gwinnett County Public Schools CEO/Superintendent J. Alvin Wilbanks announced Campbell as the recipient of the school system's highest teaching honor.
Campbell is a journalism teacher and 12th-grade British literature teacher. She has taught 18 years in the school district with stops at Brookwood High beginning in 2000 and moving to Parkview in 2015.
---
---
That's it for this week! See you next week with more good news from around our community.