We're were thrilled to see Kathryn Willis, one of our long-time fundholders and emeritus board members, honored as the chamber's Citizen of the Year!

Kathryn Parsons Willis named Gwinnett Chamber's 'Citizen of the Year' for work in Duluth, county
As a member of the Parsons family — a well-known, long-time Duluth family that has been in the city since the 1800s — Willis comes from a lineage that has deep ties to Gwinnett County, and particularly Duluth. The family owned a store in downtown Duluth for decades. Willis worked at the store for 62 years, including time at a location in Cumming.
"She is just a rock here," Duluth Mayor Nancy Harris said. "She's a moral compass in a lot of ways. She's just got her roots here, she's grounded, we know where her heart is … She's just been a real inspiration for me and for a lot of people."
As she received her award Friday night, the numerous awards that she has received over the years was rattled off, including the Duluth Spirit of Good Living Award, the Gwinnett Hospital Distinguished Service Award, United Way First Legacy Award and the Gwinnett Hospital Legacy Award.
---
Gwinnett Libraries Bring Learning Alive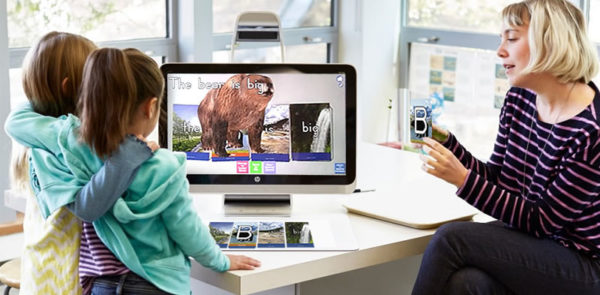 Thanks to a generous donation from the Atlanta Retailers Association (ARA) that was matched by the Community Foundation for Northeast Georgia, Alive Studios has equipped all 15 Gwinnett County Public Library branches with its evidence-based Learning alive™ kits.
---
Hudgens Center debuts this month's exhibits, workshops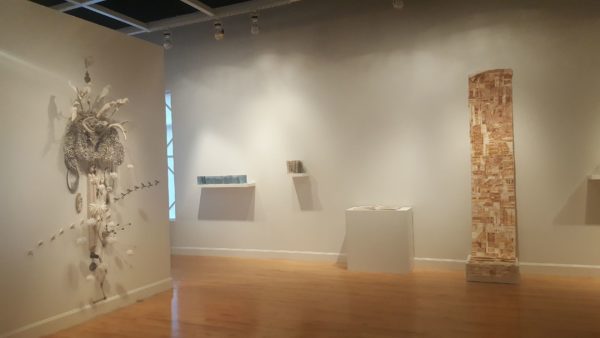 The Hudgens Center for Art and Learning is celebrating the month of February with new exhibits and a gardening workshop, the center recently announced.
Two of the exhibits, "Page by Page: Contemporary Artist's Books" and "Visual Thought: A Peek Inside Artists' Sketchbooks," will be on view through April 20. The third, "My View from Seven Feet," will show through April 27. A special reception will be held from 2 to 4 p.m. on Saturday to welcome the new showings.
---
Gwinnett schools open 'pantry' for students, families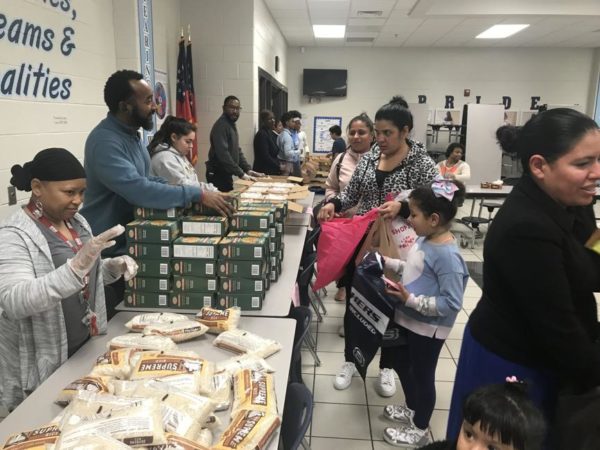 Principal Clayborn Knight worried that many of his students were not eating again after they left school. He met with Food Bank officials in October and in January Graves became the first school in Gwinnett County to launch the Atlanta Community Food Bank Food Pantry/Market Day Program. It allows parents to "shop" for both perishable and non-perishable items that serve five to seven meals per household. For most shoppers it amounts to 40 to 50 pounds of food with about a quarter of it being fresh produce.
---
Family Promise Bed Race Applications Open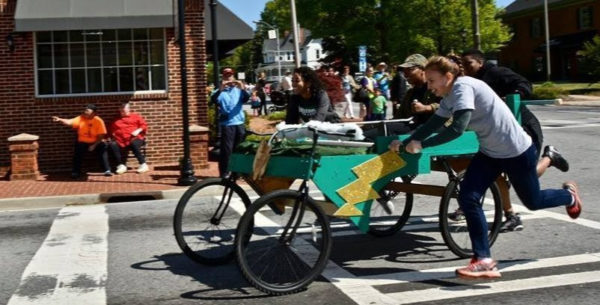 The 10th Annual Bed Race to benefit Family Promise is set for Saturday, April 27, on the downtown Lawrenceville square. It's always a lot of fun to see the creativity of the bed designs and the competitive spirit of some teams.
This year they'll have five awards including new Promise Cups, which are traveling trophies for the fastest youth team and the fastest adult team.
---
Applications Open for Leadership Gwinnett Class of 2020

Leadership Gwinnett allows participants to fully explore Gwinnett's infrastructure, educational system, economic development, health and human services, justice system and regional relations. Participants develop by expanding knowledge and skills, cultivating a greater understanding of social and civic issues, leveraging connections for Gwinnett's greater good, engaging in community service opportunities and developing even deeper connections to classmates, alumni, and the community.
---
Upcoming Events
Feb 28, 2019 Proven Strategies to Increase Grant Funding
Mar 21, 2019 Leading Change with Practical Application
Aug 17, 2019 Good2Give Celebration