Friday Faves – Sip & Swine Festival, Hudgens, Girl Scout Cookies and more!
Looking for something to do this weekend? Go to the Sip & Swine festival at Coolray Field and enjoy the sunshine, great barbecue and support one of our nonprofit fundholders, the Home of Hope at the Gwinnett Children's Shelter. (Did you know we're a sponsor of this fun event and that during the last two years it's raised more than $110,000 for Home of Hope?) Get the details here.
---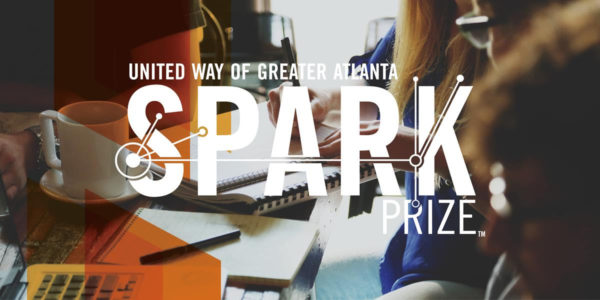 The Gwinnett SPARK Prize™ is back! Are you an innovative nonprofit, civic innovator or social entrepreneur creating change in your community?  SPARK Prize™ celebrates big thinkers like YOU and awards grants to increase your community impact. Grants will be awarded for projects that best address the United Way's child well-being priorities of early learning, children in poverty, food insecurity and homelessness.
If your organization's budget is less than $500,000, you're eligible to win up to $25,000! The deadline for video submissions is March 26 and finalists will present "Shark Tank" style during a live panel on May 3. Learn more today!
---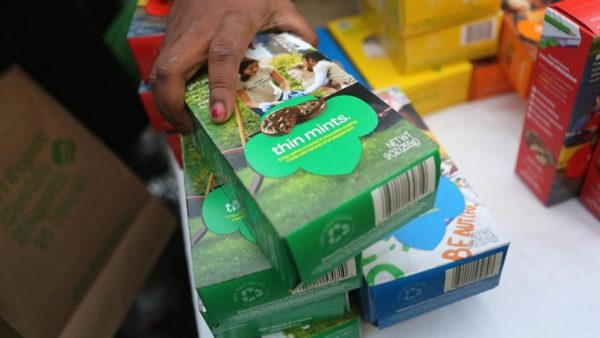 We know you've been craving those Thin Mints, Samoas, Tagalongs and more! Well, guess what we have, thanks to the AJC? A list of all the places you can buy them in Gwinnett County! Find them here. 
---
Haven't visited the Hudgens Center for Art and Learning yet? Good news – admission is still free!
According to the Gwinnett Forum, The Hudgens Center is continuing a strategic partnership with Holtkamp Heating and Air which allows free admission to its galleries during 2018. In addition the Holtkamp team will service the Center's HVAC Systems. It has also installed 18 new smart thermostats to maximize energy efficiency.
---
A little self promotion here, but we won Best of Gwinnett AGAIN! Thank you to everyone who nominated us!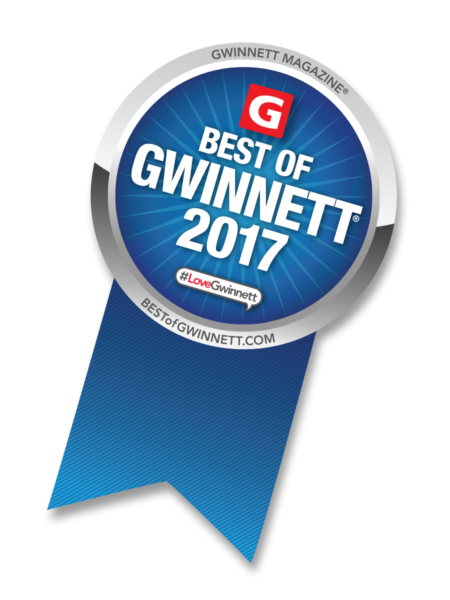 ---
Have you heard about  Gwinnett County Jail's Operation Second Chance, or as it's also known, the Jail Dog program? The program, which began in 2010, allows inmates to train dogs in order to save their lives and find them permanent homes. Sheriff Butch Conway conceived the idea after looking at the staggering number of animals that are being put down in Gwinnett County for lack of resources to save them. He believed his department could make a difference not just in the life of these dogs, but in the life of our inmate population.
It has definitely made a difference over the past eight years. In fact, one of the inmates recently released a book about what he's learned from the program.  Shane Hawkins wrote Troubled To Trained: All Dogs Need a Leader They Can Trust. He said all proceeds from the book are going to his mom and the Jail Dogs program — to help pay his mom back for the help she gave him during treatment and for the help the jail dogs program has given him.
Click on the photo to read more about Shane's story.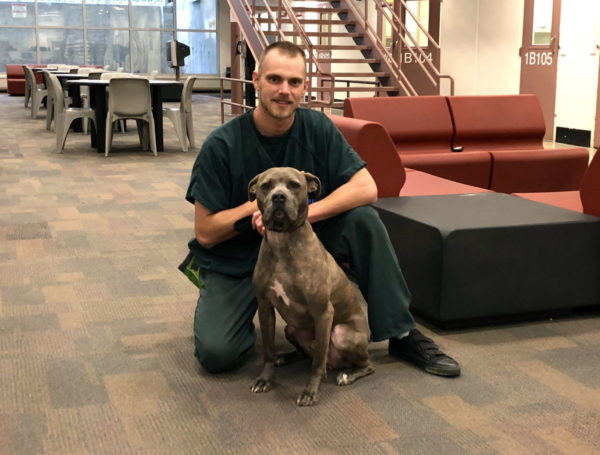 ---
That's it for this week! Check back next Friday for more good community news!