This week, the Gwinnett County Chamber of Commerce honored county and city first responders at its 13th annual Valor Public Safety Awards, which brought more than 200 public safety officials and their families to Duluth's Infinite Energy Forum. Read some of their incredible stories in the Gwinnett Daily Post's coverage.
Thank you to all our public safety officials for all you do!
---
Way to go GGC (did you know they're also one of our nonprofit fundholders?!)!
Georgia Gwinnett College school of business receives international accreditation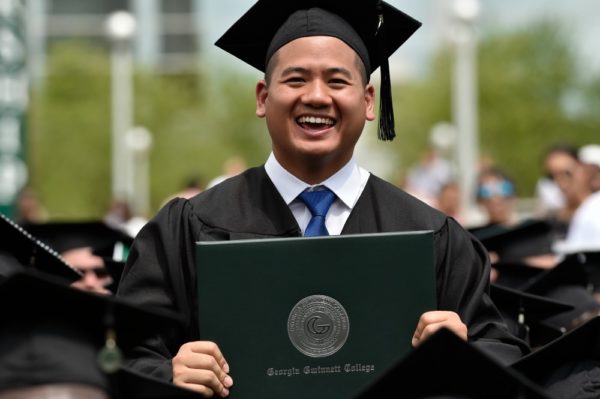 ---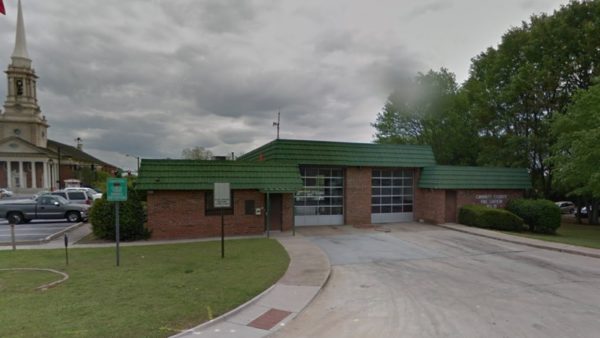 Have you heard about the plans to build a bicentennial plaza in downtown Lawrenceville?
Board of Commissioner Chairman Charlotte Nash said, "This project not only helps commemorate Gwinnett's bicentennial with a permanent legacy but it also recognizes Lawrenceville's role as Gwinnett's county seat. We welcome the chance to add the Bicentennial Plaza to the many great things that are happening in the city."
Read more about the new project.
---
Here's a great way to get the entire family involved in giving, recently featured on WSB TV! On Saturday, April 14, any time from 9 a.m. to 12 p.m. join the United Way of Greater Atlanta for the Gwinnett Shoebox Campaign Pop-Up Event at the Gwinnett Chamber building
The Shoebox Project is an annual campaign that collects and distributes shoeboxes filled with basic necessities for homeless women and children.  Refreshments will be provided.  RSVP required.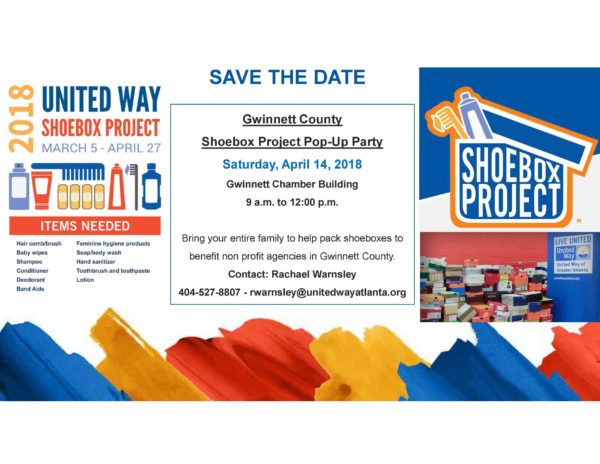 If you can't make it on Saturday, April 14th, you can assemble a group (church, family, employee resource groups) and host your own shoebox packing party, then deliver the boxes to the Gwinnett Chamber building on or before April 14th. OR you can build your own virtual shoebox here.
---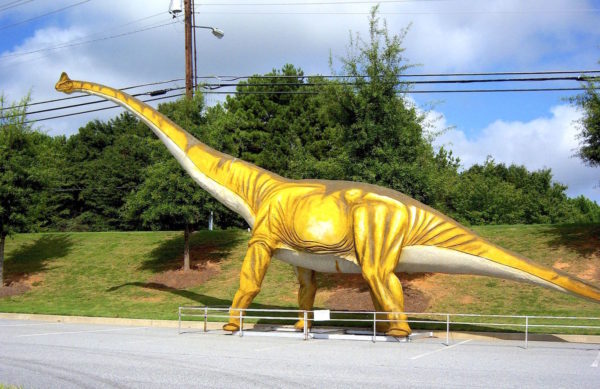 Calling all Jurassic Park fans. Gwinnett County officials are planning to turn nine county parks into family-friendly Jurassic Parks — without the threat of visitors being eaten by velociraptors or a tyrannosaurus rex.
---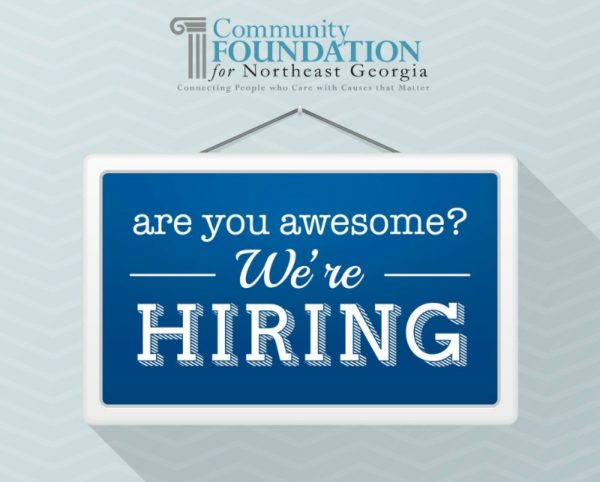 We have some good news of our own to share – we're hiring! We're looking for an awesome Director of Fundholder Experience who will work closely with our more than 200 fundholders and help support and guide them to do more and give more. Visit our web site for the complete job description and to apply! cfneg.org/careers
---
That's it for this week! Check back next Friday for more good news from our community!