Chugging along for charity: The model train fundraiser that raised thousands for local co-op
Donna and Jonathan Galucki have had a heart to give back for a long time. And the way they did it this past Christmas season was entirely new. It all began with Donna's childhood desire to help others.
"I grew up always wanting to contribute. And when I was 12 years old, I realized I wanted to be a nurse," she said.
She did just that, and loved it. But for a time, Donna's focus had to shift away from her career to take care of her kids as a stay-at-home mom and help Jon with his growing business. As she served in a different way, Donna found great purpose in volunteering her time to things she was passionate about.
"Since I wasn't able to give back the same way I did when I was working full-time as a nurse, to be a volunteer either at the school or a nonprofit was important to me," she said. "Now, I've been working at Neighborhood Cooperative Ministry, either as a volunteer or a staff member, since 2009."
Then, a crazy idea came to mind – one that would combine two of the couple's biggest passions.
"It all started with Jon's love for trains – and wanting to share it with the community – and my love for the co-op," Donna said.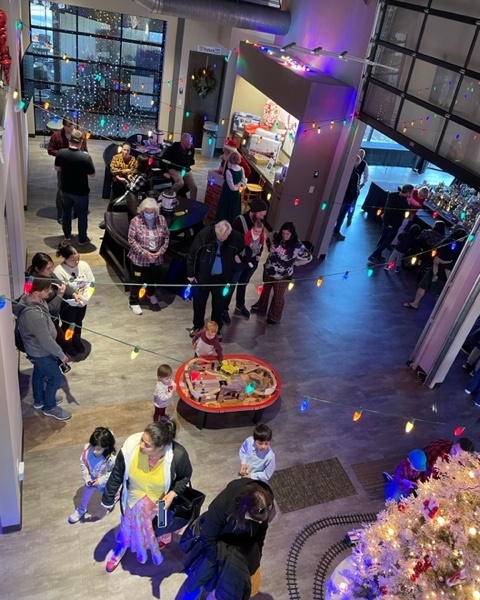 "I'd been setting up a Lionel train in my house for about 10 years. And then as our kids moved out, I was doing a lot of work and nobody was seeing it," Jon said. "So I thought, 'Let's take this cool thing I like and bring it out.'"
Unfortunately, their idea had to wait several years through COVID to come to fruition. But once decisions were made, things had to move quickly.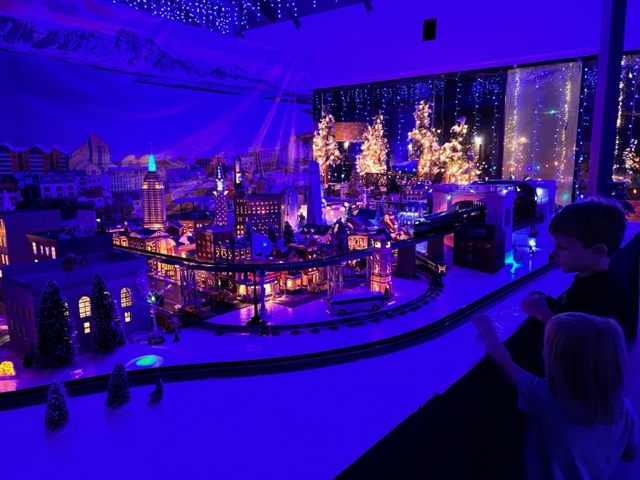 "Donna and I met with our neighbors the last day in September and we just said, 'Are we going to do this?' because we'd been talking about it for years. It was one of those things where we had to take a leap of faith. Without a marketing plan or any promotion for it, we decided we were going to do it. So I said, 'I'll rent a truck for tomorrow to bring stuff in', and I did!" Jon said.
"We had a community partner who also had trains, as well as my nephew Todd. Between the three of us, we put our brains and trains together to have a really cool setup."
They had three simple goals: to share the trains, to raise awareness for Neighborhood Co-op and raise funds for it, too. Things started out slow, but once the Galuckis' son Matt helped get word out about the event on social media, all three goals were accomplished.
"We didn't price the concessions; it was all donation-based. We might have given away a few hot chocolates," Jon laughed, "but for the most part, I think people were more generous, because they knew it was going to the co-op."
"We only charged a nominal amount for entry – 100% of the proceeds went to the co-op – and we took in over $6,000," Donna said.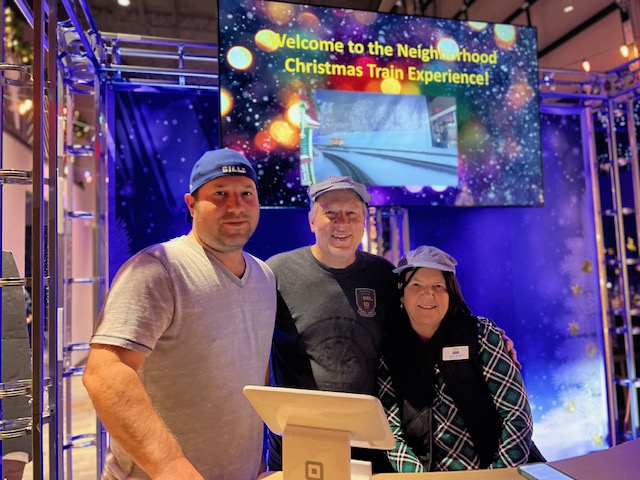 From concessions to a jazz night to all of the amazing trains – not to mention the funds raised for the co-op – it's safe to say that the experience was a success. And plans are already in motion for the 2023 event, which the Galuckis plan to make even bigger and better than before.
The Galuckis' spirit of philanthropy is deep-rooted. And being fundholders at the Community Foundation has provided them with avenues to connect with others who share that same passion.
"The best part of being fundholders is seeing the inner workings of all the organizations they have there – connecting people who care with causes that matter. We love to see what other nonprofits in the area are doing," Donna said.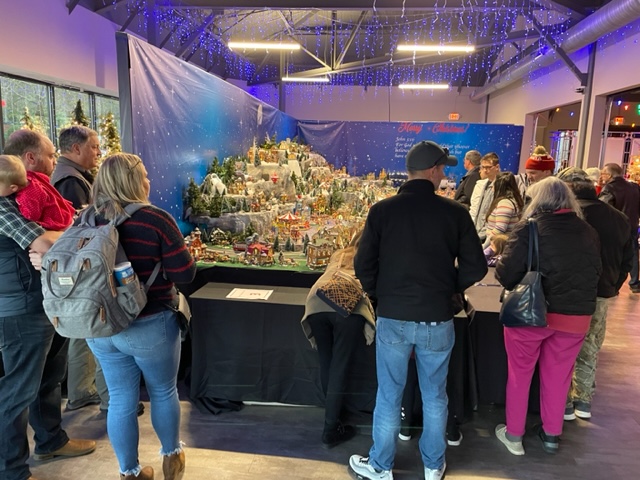 "The Community Foundation serves like an encyclopedia of all sorts of nonprofits," Jon said. "There are a bunch of them out there. And their knowledge and experience can potentially help with the work Donna is doing at the co-op."
"And more than anything, it's great getting information from people who care about the community," Donna said.
"The Community Foundation also vets organizations to make sure they're fulfilling the mission they say they will," Jon said. "With how close they are to the real [nonprofit] world, they can really measure how effective those organizations are. I trust the Community Foundation to look closely into these organizations before I send my dollars. They're like the seal of approval!"
"Randy [the Community Foundation's former CEO] always tried to connect me to other people that could partner with me," Donna said. "When I first started my program there with the medical piece, he kind of knew an overview and said, 'You might want to talk to this person, or this person might talk to you to try to build some synergy,' Just people connecting with each other."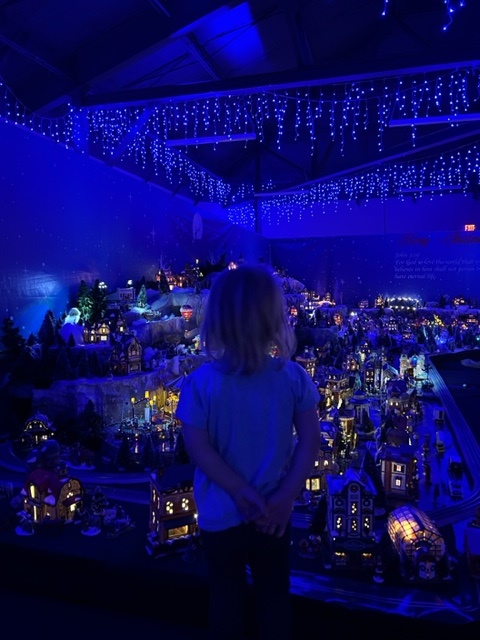 The train experience proves that there are always creative ways to do good. Some of the the Galuckis' favorite parts?
"We passed out Golden tickets to all the people that went to the co-op in November and December so that they could come without paying," Donna said. "But the biggest reward to me with the train experience was the fact that young families were giving five or 10 or 20 dollars and got to feel like they were contributing to a cause.
"It might have been a little bit of money, but combined with a lot of individuals, that little bit of money grew. We raised as much as we did, not with big donors; it was the little $5 here or $5 there. People were able to see that if you combine your resources, you can do great things.
"When you see what the money you raised does, that's when you feel like you've done something worthwhile. And there were people who had never donated to the co-op that donated through the train experience."
"I say this all the time, but the co-op does serious work. All of all the things that they help with are serious life things: like food, medicine, housing," Jon said. "And yet the train thing that we did was almost like, 'Hey, life is tough for so many people, but this felt like we did the fun part', of raising money for those doing such valuable work."