How this fundholder is changing lives in Ukraine
He knew he had to act. Emory Morsberger visited Ukraine for the second time in June of 2022, and after seeing the needs of the people under the heartlessness of war, he decided to step up.
"I was delivering medical equipment to hospitals that were funded primarily through the Atlanta Area Rotary Club as well as out of my own pocket," he said. "As I was there in Ukraine for two weeks, I became really interested in helping them more. So I decided to set up a 501(C)3 to raise money to fund more equipment to go over."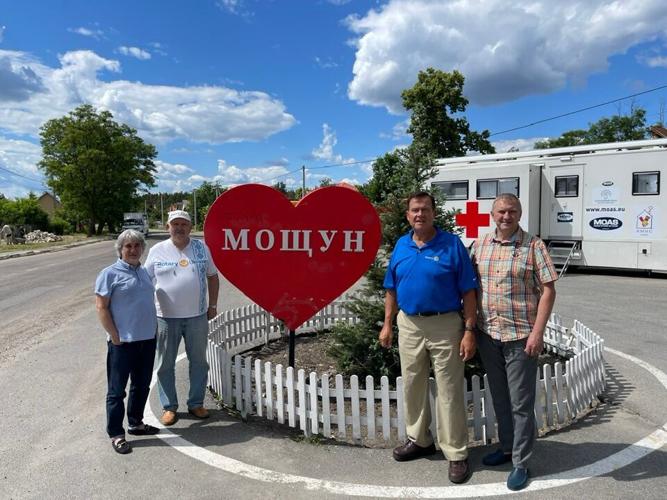 But in a world full of needs, what led him to this cause? It was the combination of his career and his past interactions with the people of Ukraine.
"I've been involved in a lot of causes: both charitable and political, so I'm familiar with fundraising and philanthropy," he said. "And when I'd been to Ukraine in 1998, I was really impressed with the people there and their love of freedom. In the early 90s, they'd just come out from under the Soviet Union and were really determined to stay free.
"So when they were invaded on February 24 of this year, I felt pretty strongly that we should be trying to help them. I've encouraged political leaders to support them with things that the U.S. government can supply."
His recent trip showed Emory where some of the greatest needs are.
"I wanted to raise money to buy more medical equipment that I'd seen in use when I was there," he said. "The primary things we're working to provide are surgical equipment, surgical drills and other supplies that allow someone to have a bomb-damaged limb put back together rather than being amputated.
"We've probably saved 20-30 arms and legs just in the last two months with the current bombing situation.
"The other thing is incubators for newborns. Both the surgical equipment and the incubators are battery-operated so that when power is cut off, surgeons can keep operating and maternity ward nurses can take babies to the bomb shelters in the basement."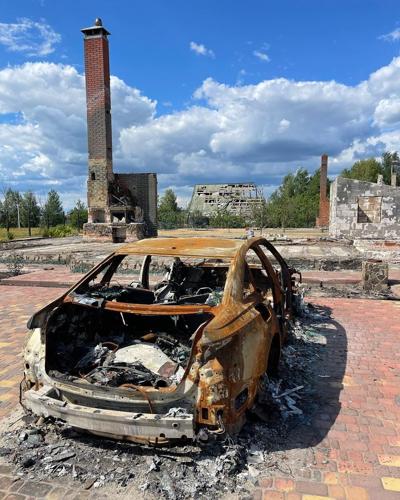 Knowing how high the stakes are, Emory wanted to ensure his organization's giving did the most good possible. That's why he opened a fund at the Community Foundation.
"I was on the Community Foundation's board for three years, so I understood how it worked and the good that it does," he said. "The complexity of dealing with receiving checks, accounting for everything and complying with rules was not what I wanted to get buried in. I wanted to focus on raising money and getting equipment to people that need it.
"I talked to the leadership of the Community Foundation and quickly decided that the best way for me to move forward was to set up an account with the Community Foundation. So that's what we did, and it has worked very well.
"It's been really neat to have the Community Foundation handle management of the account, because it makes contributing to a good cause a lot easier than it might be if I was doing everything myself."
Emory has big goals for his fundraising and for the good those funds will do.
"There are roughly five million refugees in Ukraine right now that are living in gymnasiums and auditoriums in wall-to-wall beds. I visited several of those around the country, and right now a lot of them are – with the power outages – getting really cold," Emory said. "My goal is to raise $2 million to fund a lot more medical equipment and supplies as well as to start providing food, blankets and heaters to keep people from freezing in the cold.
"I get reports every day from the people that I'm working with who are over there [in Ukraine], and the equipment goes right into use. It doesn't sit on the shelf somewhere."
Having worked alongside the Community Foundation to accomplish this work, Emory is grateful for the expertise of Community Foundation's staff that's helping make his dreams for Ukraine a reality.
"The staff there [at the Community Foundation] are highly qualified superstars; they're just great to work with," he said. "I'm happy with how everything's going, and they continue to exceed all expectations."