Journey of Generosity in Action
We can all agree – giving is GREAT! But the who, what, where and why's of giving can be different for different people. Here at the Community Foundation, we call it the Journey of Generosity. And each fundholder's journey is as different as they are. Here's a glimpse into some fundholders who took the "journey" part quite literally!
Riding for a Cause
Dan Miller, a fundholder since 2018, embarked on a two-month cross-country journey of generosity on August 1, 2021. Why? To raise funds and awareness for a cause that matters to him: helping Rainbow Village end homelessness. He rode from a small town north of Seattle, Washington to Bar Harbor, Maine. His goal? Raise $30,000 in honor of Rainbow Village's 30th anniversary. Not only did he meet his fundraising goal – he exceeded it!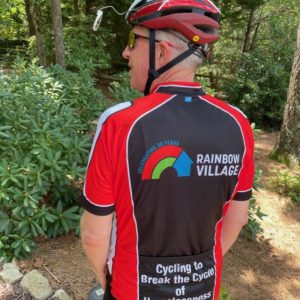 Caring for Kids
In 2005, Marci Fair, who started Keller Williams Realty Atlanta Partners with her husband Bryan, founded Kares 4 Kids, a nonprofit helping at-risk children at all levels through providing food, clothing, books, school supplies, holiday gifts for teens, comfort, safety, support systems, and much more. To date Kares 4 Kids has helped over 414,263 children. The Fairs became fundholders in 2018 when they created their family foundation.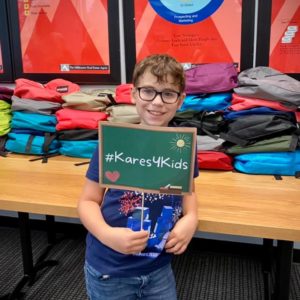 Making Giving a Family Affair
Fundholders since 2017, the Loews have made giving a family affair. Not only do they give money through their donor advised fund but they also give their time to local nonprofits like the Duluth Co-op and the Neighborhood Co-op. During the early months of the pandemic, their then-14 year old daughter started a neighborhood food drive for the Co-op and got her older sister involved as well. The food drive was so effective it mushroomed into a trailer collection located at Piedmont Bank for two months.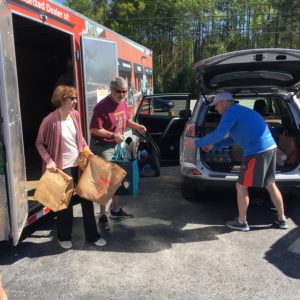 Giving Journey Goals
For Steve and Terri Damon, their journey started in the Explorer stage.  
"We give and know where we've given in the past but we want to learn more about other organizations in Gwinnett that might touch our hearts and be of interest to us. We liked the fact that Britt would take us on field trips to learn about other nonprofits."
That was in 2019, when they became fundholders. Along with volunteering at their church, they also support nonprofits like Eagle Ranch and have helped build homes for Habitat for Humanity.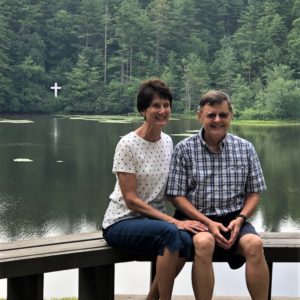 Ensuring Fun for All
Sometimes the journey looks like fundholders crossing paths in order to make a collective impact. That's exactly what happened with Oakland Meadow School's new special needs playground. A group of fundholders joined together to donate the money needed to refurbish the playground into a more adaptive play space (Some of the equipment was over 20 years old!).