Young philanthropist starts nonprofit to put kids on track to literacy
He grew up in Gwinnett, left for college, and came back to find his place. And found his place he has. Three years ago, 28-year-old JT Wu founded Preface, a nonprofit focused on increasing childhood literacy.
"I came back home to be closer to family and started to get back into local community organizations," JT said. "One of the first I joined was the Rotary Club of Duluth. And Randy Redner, former CEO of the Community Foundation, was the president of it then. Through his friendship and mentorship, I really got connected to the Community Foundation."
The partnerships, as JT would say, have all spiraled out of that connection. And becoming a fundholder at the Community Foundation was the natural next step for JT in building his organization and deepening local relationships. 
Looking back on where he's come from, JT also recognizes the influence his childhood had on where he is today.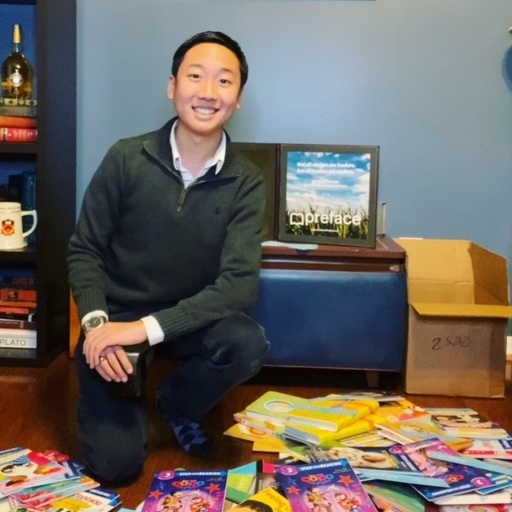 "My mom is Filipino-Chinese, and my dad is Malaysian-Chinese. They came to America and met at Ole Miss for college, and I think that's always been at the fabric of our family experiences: the importance of education. They were always very grateful," he said.
"Education is, I think, the key to opportunity for our next generation. Looking back in my life, I recognize how blessed I was to have a supportive family where we spoke English in the home and my parents were able to work with my teachers."
And while this was JT's experience, he knows not everyone has the same.
"We have so much wonderful diversity in our community now. For a lot of kids, English isn't always spoken in the home. Sometimes, Mom and Dad are having to work two jobs just to make ends meet, so they might not have the luxury of reading to their child every night before bed or playing Mozart for them as they drift off to sleep," he said.
This was the motivation for starting Preface, which started as a community pilot here in Georgia that has now grown to 11 states in just three years.
"At Preface, we train and recruit high school students to read to little ones during the school day – both in-person and virtually – in English and in other languages to help them get their literacy skills where they need to be. And we've seen kids go from functionally illiterate to reading at or above grade level in as little as 10 weeks," JT said.
Not only does Preface create mentoring relationships, they also donate brand-new books to schools – including bilingual options – bring together policymakers to help create change, gift scholarships, write recommendation letters and more.
But their biggest accomplishment? Developing a free-to-use learning platform that helps kids increase their literacy skills.
"We're no cost to schools, and we want to keep it that way, so development and fundraising is always a huge part of what we do," JT said. "Our model blends the best practices of reading and in-person mentorship relationships with the scale and convenience that's made possible by the virtual world.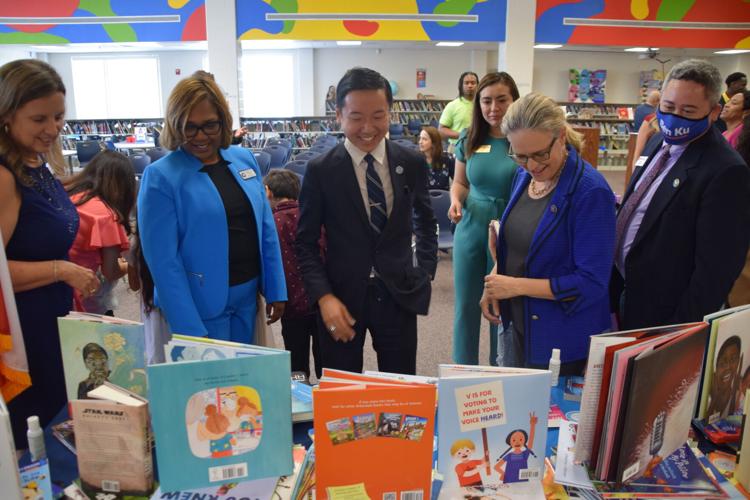 "We have a great vision for how we want to continue to grow. Right now, we're investing in a portal that's going to make our learning program almost entirely self-sustaining. Then, we can essentially gift the Preface model, not just to the schools that we have immediate connections with, but conceivably, to every school in the world.
"If it can operate on its own and teachers, parents, families and ambassadors can go in, learn about the model, and let us know if they're interested, we can then walk them through how to deploy that and customize it for their own community. That's a really exciting prospect to us!
"We want to take this and spread it to as many communities as possible, because we know that it works. We didn't invent mentorship. We didn't invent multilingual relational engagement. But what we're trying to do is package it in a way that is easy for teachers to use, fun for kids to be a part of, and continues to make those kinds of real gains and impacts that I think are only going to be more necessary going forward."
As a young leader running a young nonprofit, the Community Foundation has played a role in helping JT grow Preface.
"The Community Foundation has been super helpful, not only with managing our fund, but also because they've been doing what they do for a long time. It's been great to be able to tap into that network of operational and relational expertise," he said.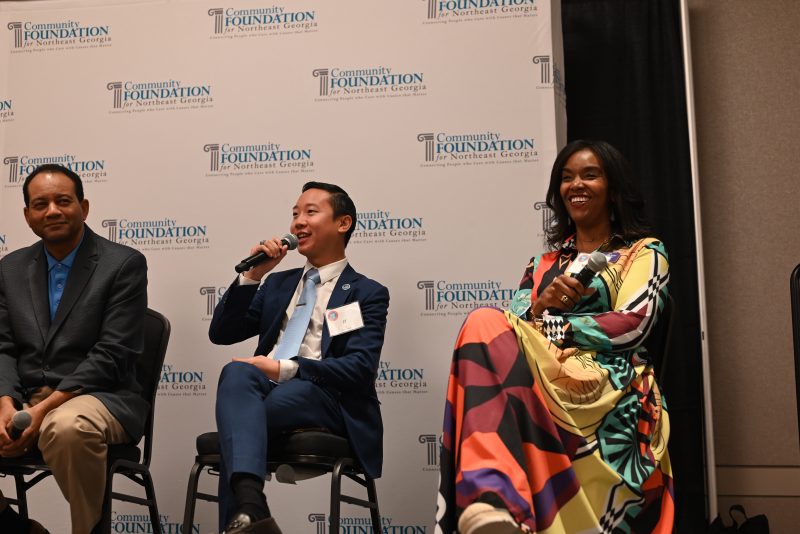 "They have such an amazing network, a heart of generosity for the community, and an unparalleled reach to really connect people who care with causes that matter. 
"As Britt is out on the road or DePriest is talking to folks, they've helped to create a lot of organic partnership conversations for us. And that's allowed us to exponentially expand the number of students we're serving. Having that kind of leadership be accessible has been so invaluable, just a huge blessing for us."
Another benefit of working alongside the Community Foundation? Assurance that gifted dollars are going to something reputable, like the work Preface does.
"It's also great having the confidence that these organizations being recommended to you have been vetted and are actually doing good, meaningful work in the community. You can be matched with the ones that really do align with your charitable purpose and your passions as opposed to trying to do all that work on your own. It's just like having a trusted advisor and a partner to work with," he said.
And the outside perspective of the Community Foundation leadership is one of JT's favorite parts of being a fundholder.
"DePriest and Britt always have great suggestions of who to talk to about partnerships and volunteers; it's those kinds of objective, additional points of view that have been so valuable to us," JT said. "When we're really in the thick of it day in and day out, I'm not always thinking about the next kind of strategic elevation. But to have a partner that can help us has been super, super game-changing."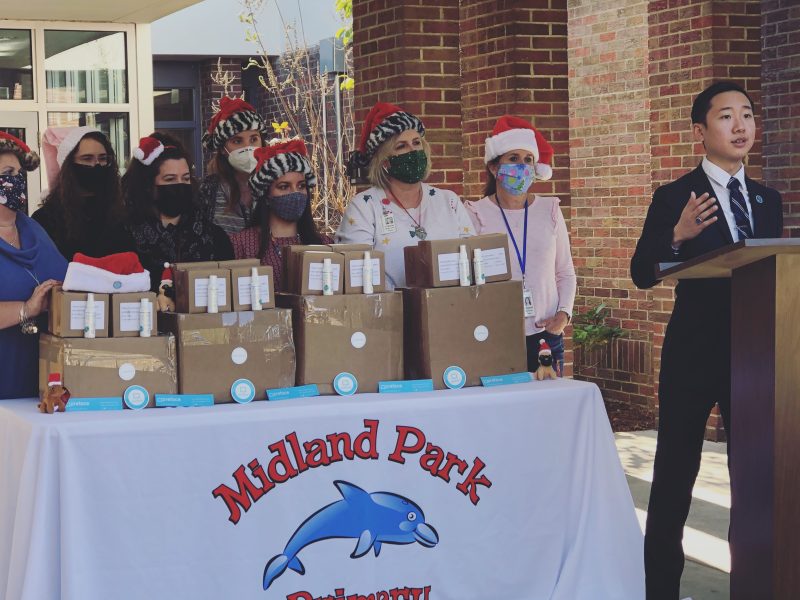 For those who want to get involved in Preface's cause, there are several ways – especially as they now serve schools in 14 states and are growing across America.
"The easiest way to support Preface is to give to our Childhood Literacy Fund at the Community Foundation," JT said. "We do what we do pro bono, because we believe that it works. That's why we're so invested in making sure that we develop this into a self-sustaining model. 
"For just $10 a week, we can give a child reading lessons for a year, because we don't have a lot of overhead costs. Even a dollar to us goes such a long way towards promoting literacy for a kid.
"We're also always on the hunt for partnerships. If you know teachers or other administrators, parents or even high school students who are looking for ways to give back or think that their kids could benefit from a really customized tailored reading program like this at their school, we'd love to talk," he said. "Our program is very easy to implement, and we can get high schoolers recruited, vetted and trained in as little as two and a half weeks and start to pull them into schools where they can actually have that immediate impact.
"These high school ambassadors are like superheroes to these little ones. To be able to show high schoolers that you don't have to have billions of dollars to use your spirit of service and make a real impact in your community… I think our results are a testament to the power of that relational mentoring."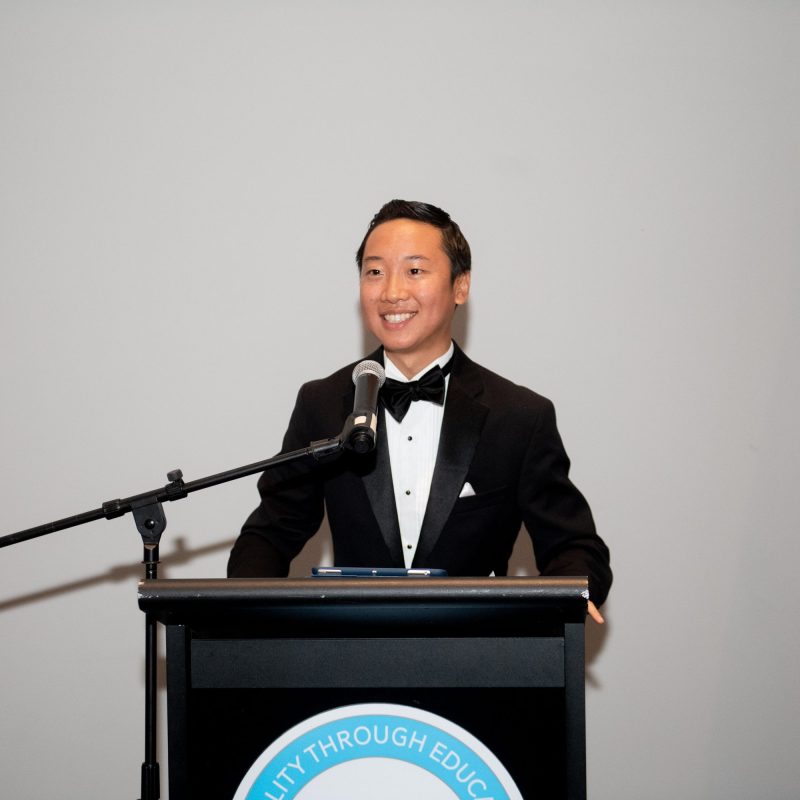 There's one more fun way to support Preface: their largest fundraising event of the year – the 4th Annual Childhood Literacy Black Tie Gala – taking place at the Capital City Club on September 23, with tax-deductible tickets set to go on sale at the end of the month.
As Preface is making ripples throughout the South and beyond, JT is grateful for the people who have enabled this dream to become a reality and appreciates the Community Foundation for its role in the process.
"I credit my family, my Christian faith background, and the community that's been supportive every step of the way [for what we've been able to accomplish]," he said. "Years ago, I definitely did not expect to be doing this. I always thought that philanthropy and nonprofits were things that people had to wait until they were super old or super rich to take part in. But the example of folks like Randy, DePriest and Britt told us that doing good and giving back can and should be accessible to everybody.
"We didn't want to have to wait until we accumulated a bunch of age and wealth to start helping, because we saw the needs in our community right now. The Community Foundation was a huge part of making the dream of Preface a reality. And I'm grateful and humbled by the opportunity to get to do this every single day."