Mothers and Daughters Against Cancer Fund Establishes Music Therapy Program at Children's Healthcare of Atlanta
When Susan Highsmith Graveline founded Mothers and Daughters Against Cancer in 1998, little did she know the impact the nonprofit would have on numerous mothers and daughters, let alone in the fight against cancer.
"We started as a small team at the World's Largest Relay for Life, with the mission of mothers and daughters making a difference in the fight against cancer'," said Susan. "We grew to become our own 501(c)3 nonprofit to opening a fund at the Community Foundation for Northeast Georgia.
"Many of our young members have grown into incredible women with the desire to continue to make a difference in the world around us! Their moms deserve such praise for raising incredible women and making a difference in their daughters' lives too."
Late last year, Susan and the MADAC board decided to donate the entirety of the MADAC fund to the Music Therapy Program at the Aflac Cancer Center at Children's Healthcare of Atlanta. The funds established the Mothers And Daughters Endowment for Musical and Art Therapy at CHOA. Additionally, a room for nursing mothers being built in the new CHOA/Aflac Cancer Center will be named the Mothers And Daughters Against Cancer Mother's Room.
"To watch MADAC evolve over the years to do so much good in the battle against cancer has been a highlight for me of the power one dedicated person and group can make," said Randy Redner, CEO and president of the Community Foundation. "I have often shared the MADAC story with people who are just getting their nonprofit started and are just not sure they can do it.
"Through MADAC, Susan is leaving quite the legacy! We are grateful to have been part of MADAC's story. I can't think of any better gift to put an exclamation point on the legacy of MADAC."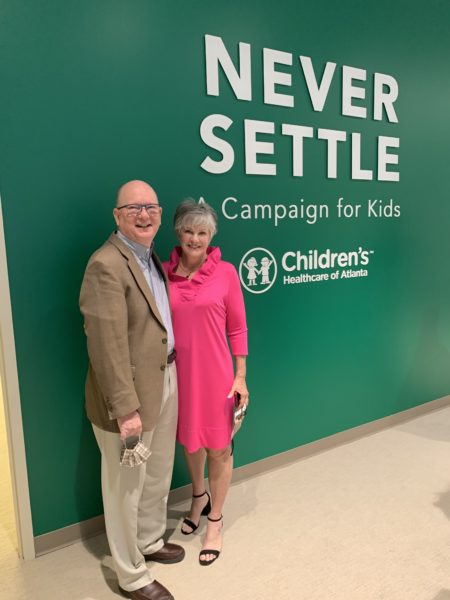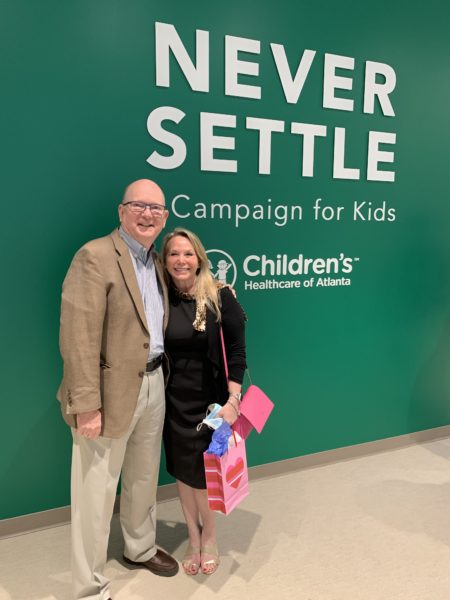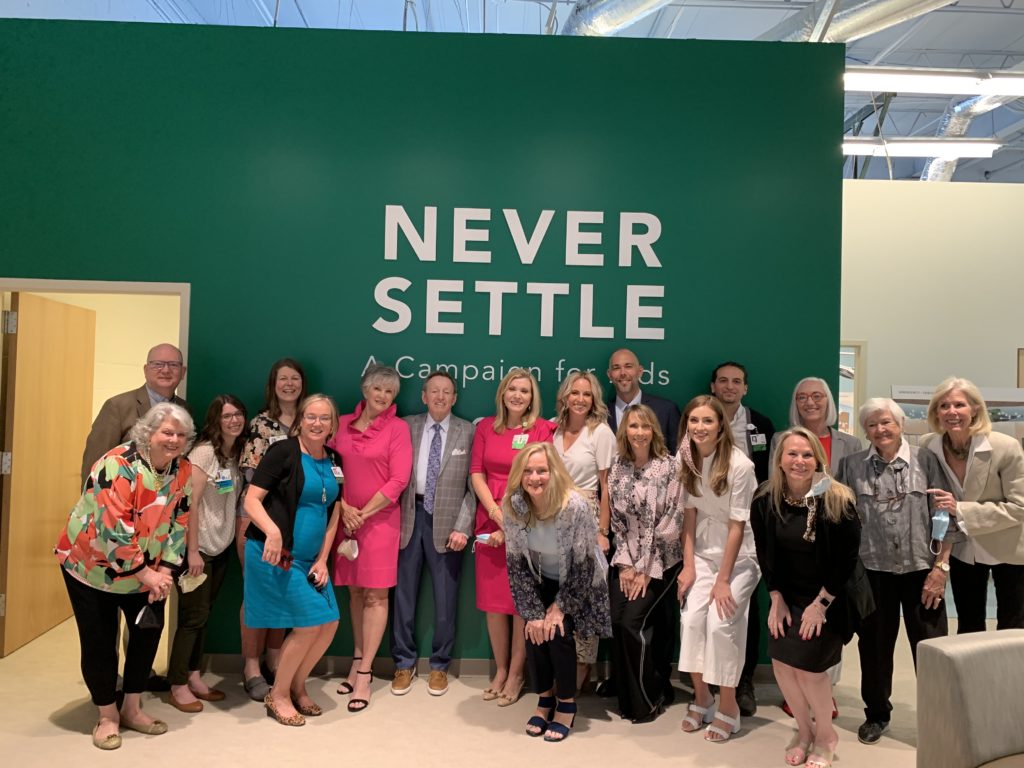 For CHOA, this donation will positively impact many families for years to come.
"Children's is tremendously grateful for the support of MADAC over the years and through this generous gift," said Jennifer Wells, associate development officer, Foundation Relations at CHOA.
Since 1998, MADAC has…
Raised over $ 1.5 million to support The American Cancer Society Relay For Life, Hope Lodge, ACS Patient Resource and Community Navigator programs.

Purchased infusion chairs and weight scales for cancer patients at  Gwinnett Medical Center.

Awarded MADAC college scholarships to give deserving cancer survivors. 

Created and performed the "World's Largest Purple Glove Dance" which has become a phenomenal signature start of Relays all over the country. 

Purchased "Chester Chest" dolls to help young patients at Children's Healthcare of Atlanta prepare for and understand their cancer treatments.  Also purchased an intercom system for infusion area and family meals & informational kits and supported CHOA/Aflac Cancer Musical Therapy programs.

Funded Latino Counseling Support Group and other counseling programs at Piedmont Hospital Wellness Center.

Purchased blankets, pillows, supplies for cancer patients.

Furnished and dedicated the MADAC Boardroom at Gwinnett County ACS.
 "It has been an honor and pleasure knowing and working with Randy and the Community Foundation team through the years. They make great things happen!" Susan said. "The MADAC advisors and I have enjoyed our relationship with the Community Foundation and hope our paths continue to cross.
"The MADAC Endowment is a tangible testament and legacy to many people's participation and support through the years. Without them, this journey may not have happened, the impacts made and this large final gift would not be possible. Thank you from the bottom of our hearts. It has been a life-affirming experience!"