Putting the CELEBRATION in Good2Give!
Whether it was Annandale Village's choir getting everyone on their feet or Aurora Theatre's dazzling rendition of "Dancing Queen" from Mamma Mia ending the evening, our 2018 Good2Give Celebration was full of memorable moments. Two of the biggest surprises of the evening were the $50,000 giveaway to five nonprofits (double the amount from last year) and a surprise tribute to Karen Fine Saltiel, executive vice president of Human Resources at Primerica. Saltiel, one of Gwinnett's most passionate and committed business and community leaders, was presented with Primerica's Heart of the Community Award. As chair and president of the Primerica Foundation, Saltiel has overseen the awarding of more than $6 million to nonprofits.
"Karen is all heart when it comes back to giving back to her community," said Randy Redner, president and CEO of the Community Foundation. "All of us have benefitted from her caring, compassion and leadership. As she retires at the end of this year we wanted to honor her selfless work and generosity to our community. We thought starting the Good2Give Celebration with a tribute to her was fitting."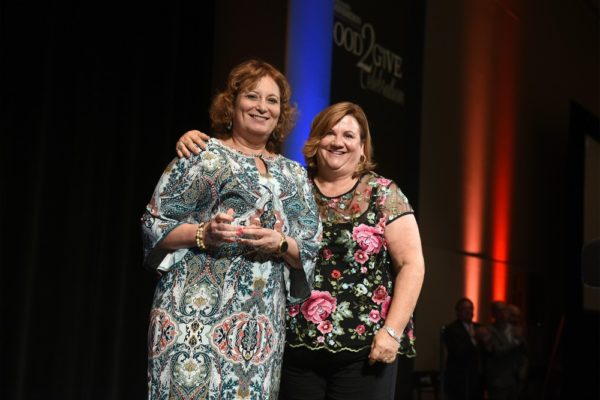 During the evening, the Community Foundation highlighted five areas where nonprofits are making a big impact: community, human services, arts, health care and education.
"The Good2Give Celebration is all about celebrating how much good we do when we work together. Each year we choose five different nonprofits and highlight the incredible impact they are having in our community," Redner said. "We also celebrate the donors, volunteers and community who help make their work possible. It really is all about 'Connecting people who care with causes that matter'."
Redner, the evening's emcee, also talked about the challenges we face as a community in each of these areas.
"I wanted our audience to understand the depth of some of these issues, like the 15,000 children in Georgia's foster care system, the 61 percent of our Metro-Atlanta third graders who aren't reading on level and United Way's new Child Well-being Index. The Index gives metro Atlanta a failing score of 58.9 percent," Redner said. "These stats, and others, are part of the reason why the work our nonprofits are doing is so important and why we need to support and celebrate them."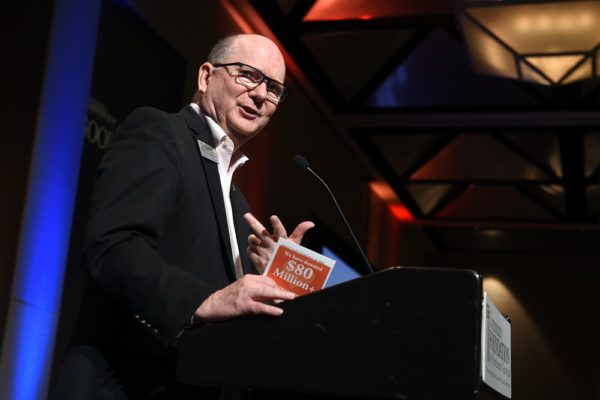 For the Community segment, the celebration featured Annandale Village, a nonprofit located in Suwanee dedicated serving adults with intellectual disabilities and traumatic brain injuries. Guests heard the inspiring story of traumatic brain injury survivor Chad Watson and were treated to an on-stage interview with him, his dad George and Annandale's CEO Adam Pomeranz.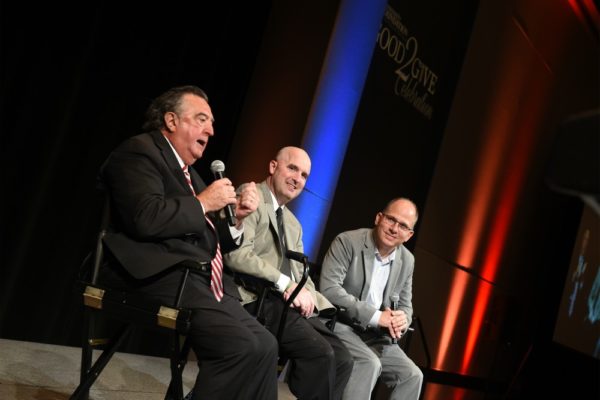 During the human services portion, Eagle Ranch's founder Eddie Staub told about the ranch, which helps children in crisis and their families. He shared the story of one of the ranch's graduates, Cory Faubion, who also briefly shared the stage.
Anthony Rodriguez, founder and artistic director of Aurora Theatre, took the stage during the arts segment. He shared about Aurora's expansion, the wide-ranging impact Aurora has had on our area, and then introduced Juan Carlos Unzueta and Kristin Markiton, who stole the show with their performance of "A Million Dreams" from The Greatest Showman.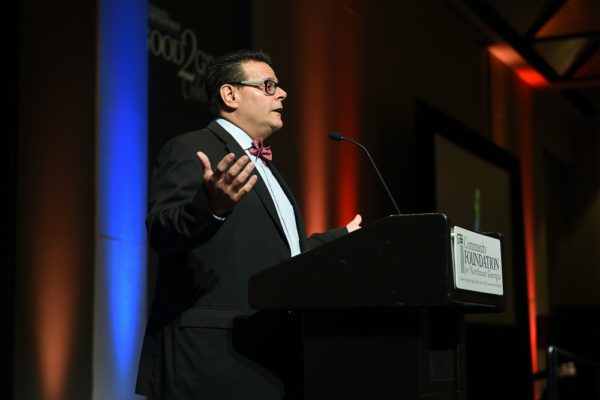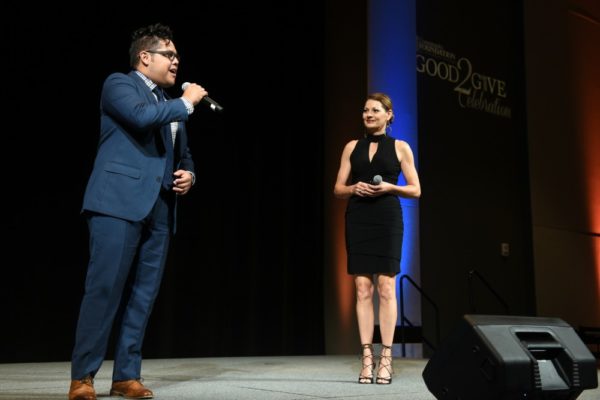 Then it was on to healthcare, where the audience got a glimpse of a day at Norcross's Good Samaritan Health Clinic, which provides primary care for children and adults, full-time charitable dental care and workforce development. Executive Director Greg Lang told more of the clinic's story and had three of their medical students share thank you letters from patients. He also shared exciting news for the clinic.
"In order to better serve the uninsured population of the North Gwinnett area, Good Samaritan Health Center of Gwinnett and North Gwinnett Co-op, led by Executive Director Kim Phillips, have agreed to partner to provide limited healthcare care services to the clientele of the Co-op within its expanded facility, slated to open in the summer of 2019," Greg Lang said. "The Good Samaritan 'mini clinic' will provide low-cost primary care services to uninsured people referred by the Co-op."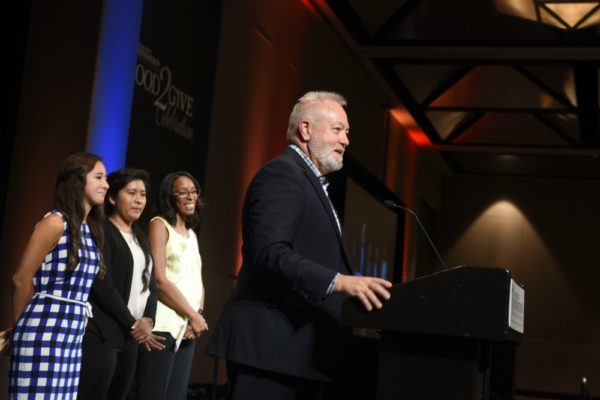 To end the evening, the education segment featured the Path Project, which exists to empower children growing up in mobile home communities to find their path to high school graduation and God's plan for their future. The audience heard the story of Alondra Cruz, a graduated student, and then heard from founders Jim and Melinda Hollandsworth.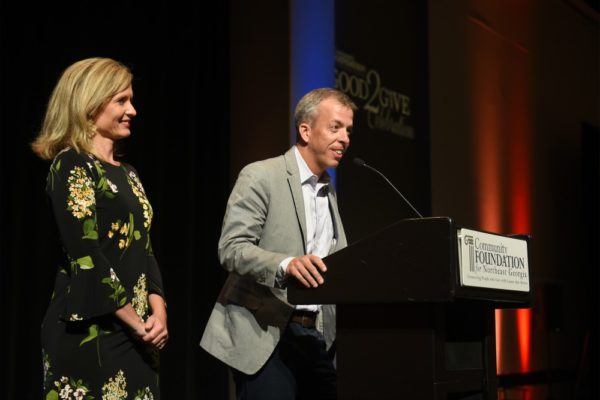 One of the highlights of the night was the $50,000 giveaway (an increase from last year's $25,000 giveaway). Between each segment, Univision's Mariela Romero (a Community Foundation board member), took over the floor and gave away $10,000 each to five nonprofits: the Home of Hope at Gwinnett Children's Shelter, Street Wise, Hudgens Center for Art and Learning, Auditory Verbal Center and Meadowcreek High School.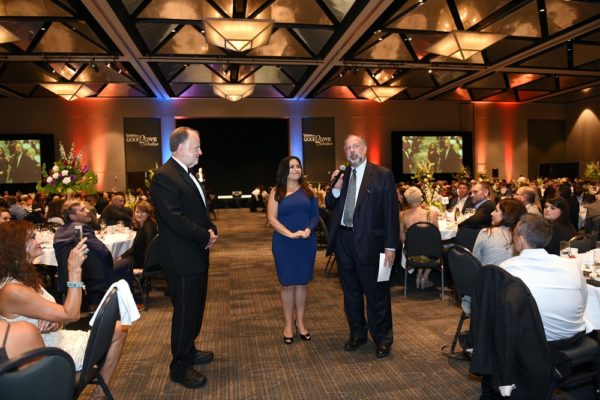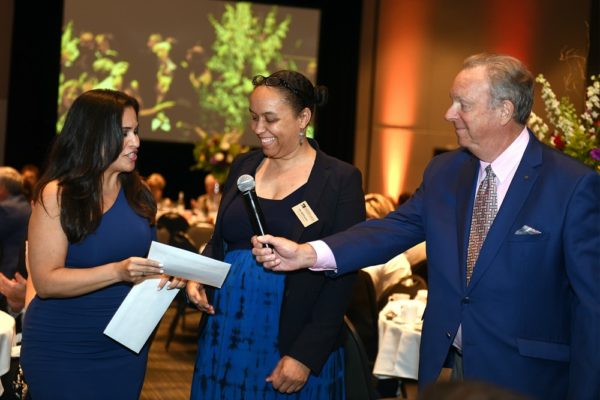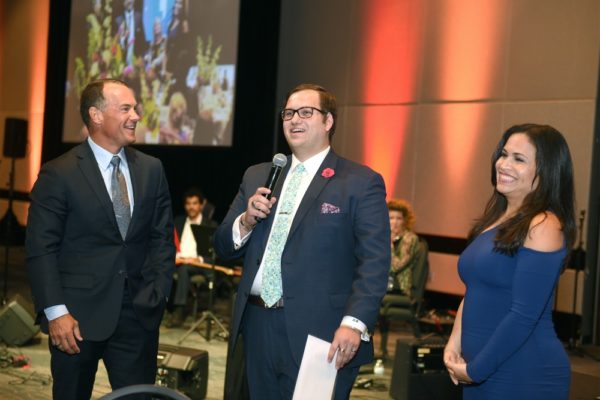 At the end, Aurora surprised everyone with the showstopping number "Dancing Queen", performed Kristin Markiton, Terry Henry and Marcie Millard, and guests also received cake pops from another nonprofit, Special Kneads and Treats.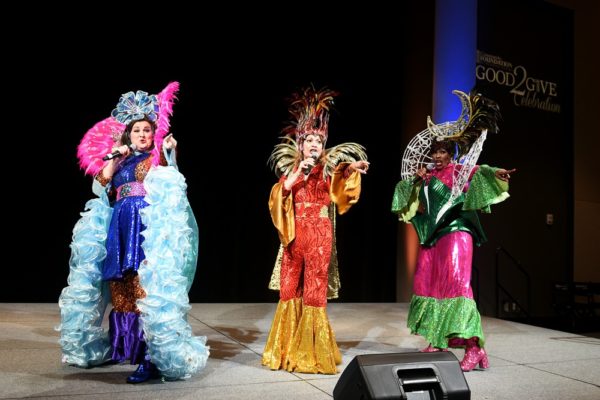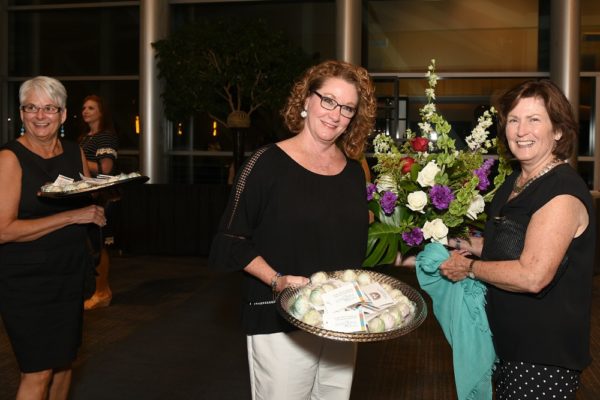 "We're very grateful to our presenting sponsor Green Financial Resources, our 43 other amazing sponsors and everyone who purchased a table or tickets," Redner said. "Every year, I'm so proud and grateful to see how our community comes together to celebrate all the good we do together. We can't wait for next year!"