Did you know women now control more than half of the wealth in the United States? It's an unprecedented time in the history of women and philanthropy. This surge of empowered, philanthropically minded women started us thinking. Maybe we should create a giving circle?
So last year, that's what we did. Under the leadership of professional advisor Jerri Hewett Miller and our own CFO Margaret Bugbee, we started the Gwinnett Giving Girls. In just one year, the group has already doubled its membership and granted money to a local nonprofit.
The group is attracting women like Swetha Gupta, director of development, corporate relations at Junior Achievement of Georgia.
" I joined the Gwinnett Giving Girls because I wanted to be a part of a group that was doing something (not talking about it!) to help Gwinnett be better," Swetha said. "From my United Way days, I was exposed to the wide and deep-rooted issues that the community faces, so many of them related to education, poverty and lack of resources. The Gwinnett Giving Girls supports emerging nonprofits with a proven track record, who serve women and children."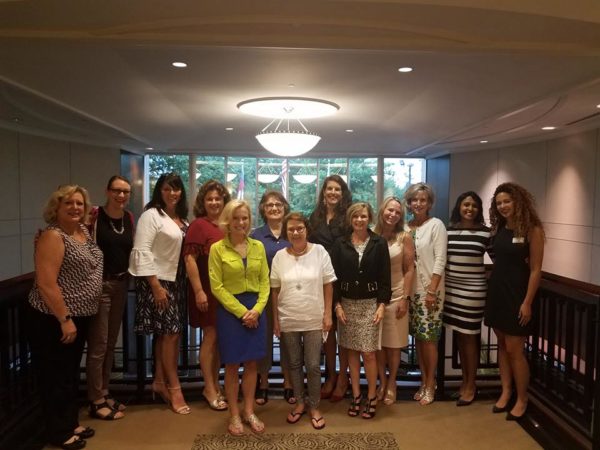 Last year, the Gwinnett Giving Girls made their first grant. They awarded $5,000 to Nana Grants, a nonprofit that pays for child care so that low-income, single mothers can take advantage of Georgia's HOPE Career Grant scholarship for Technical Colleges.

"This is a group of dynamic women who get things done," Swetha said. "The process of awarding grants is transparent, fair, and democratic. The minimum to join the circle ($250 annually), opens up the group to a range of women, a range of backgrounds, and a range of professional industries."
For co-founder Jerri, seeing so many women of various ages and interests get involved has been very rewarding.
"It's such a dynamic group of community leaders with big hearts," Jerri said. "It's also a great way to introduce to them to emerging nonprofits that are doing great work. I'm very excited that we have had, and continue to have, so much interest and positive feedback about the Gwinnett Giving Girls."