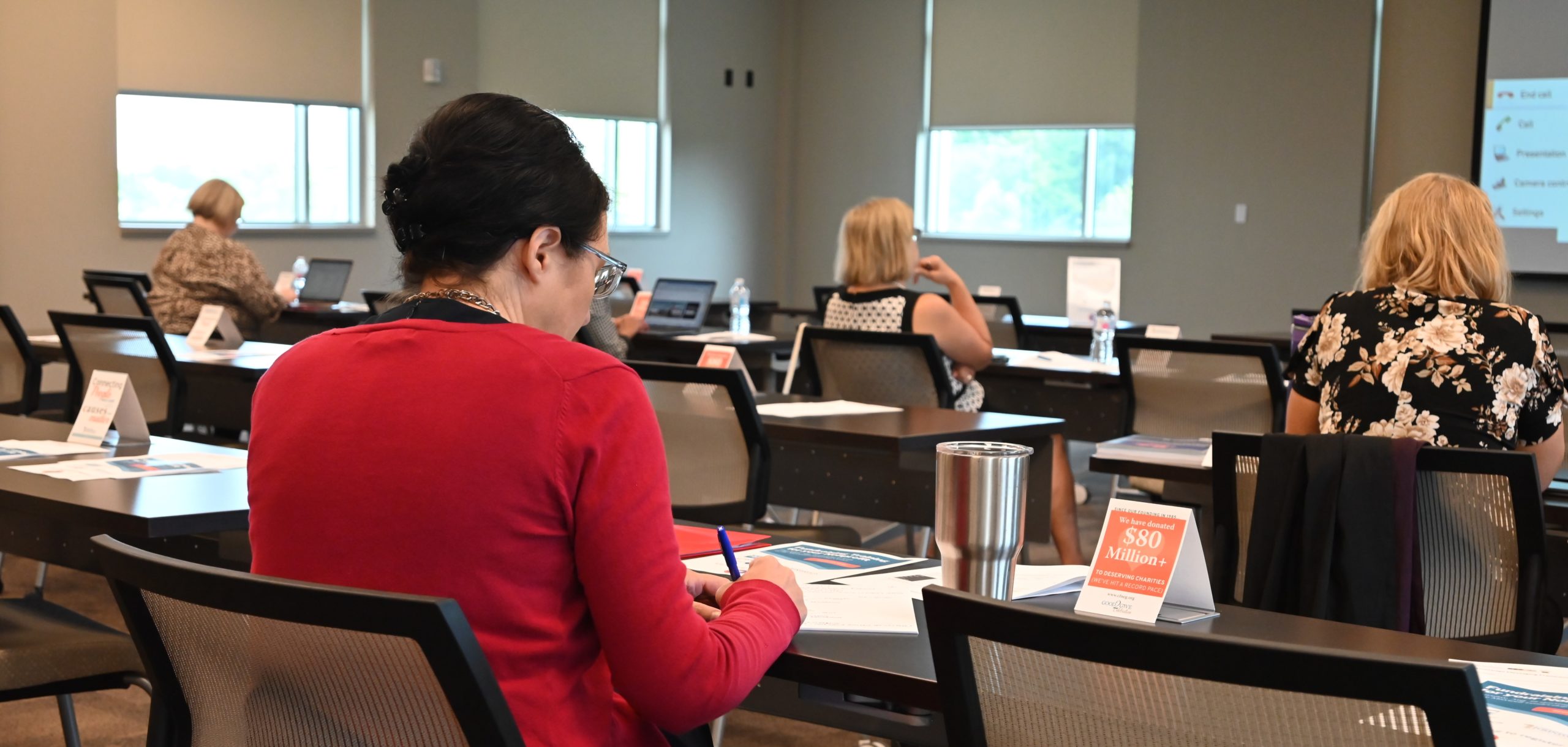 Nonprofit Academy
Every year we kick off the year's education events with our Nonprofit Academy: Starting Point – a half-day of learning and networking for nonprofits. After that we host a monthly workshop that gives a deeper dive into fundraising, storytelling, leadership development, business operations and more.
Upcoming Events
FEATURED EVENT
Donor Advised Funds: The Tax-Smart Way to Give
When: November 8th, 2023 | 8 – 9:30 a.m.
Location: The 1818 Club
6500 Sugarloaf Pkwy
Duluth, GA 30097
Want to know what a Community Foundation really does or how a Donor Advised Fund actually works? Join us for an exclusive breakfast at the 1818 Club.